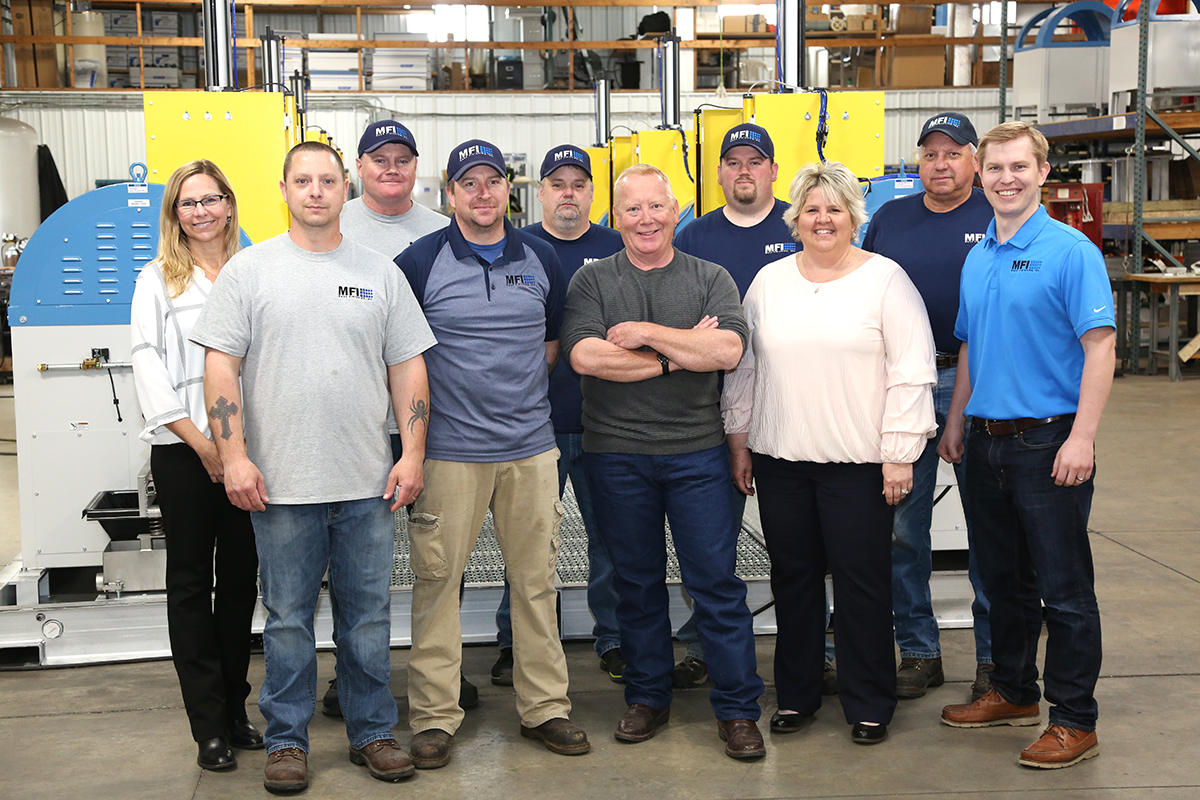 Mass Finishing manufactures high energy centrifugal barrel finishing machines, vibratory tubs and bowls for your deburring, polishing, deflashing and other finishing needs.
As an industry leader in the production of finishing and polishing equipment, MFI is capable of assisting you every step of the way. This includes helping you develop your finishing process goals along with your production and profit objectives.
Brothers Mike and Tom Mathisen first formed MFI after purchasing the mass finishing division from Timesavers in 1995. With their vast knowledge of the finishing industry, years of experience and large catalog of finishing equipment, Mike and Tommy built a large customer base worldwide. MFI continues to grow and provide its customers with the best products and services available.
In May 2016, Mass Finishing was acquired by Innovance, Inc. Innovance is an employee ownership group based in Albert Lea, MN. Innovance companies include ALMCO Inc, Lou Rich Inc., Panels Plus and Mass Finishing, Inc.
Mass Finishing, Inc. continues to operate out of our manufacturing facility located in Howard Lake, MN, less than 50 miles west of Minneapolis, MN.
Mass Finishing
1060 Commerce Blvd
Howard Lake, Minnesota 55349
(320)543-3222 or (888)260-6277
Contact us today or more information on our tumbling media availability and to get our latest pricing. Or if you already know what type and quantity you need simply request a quote.