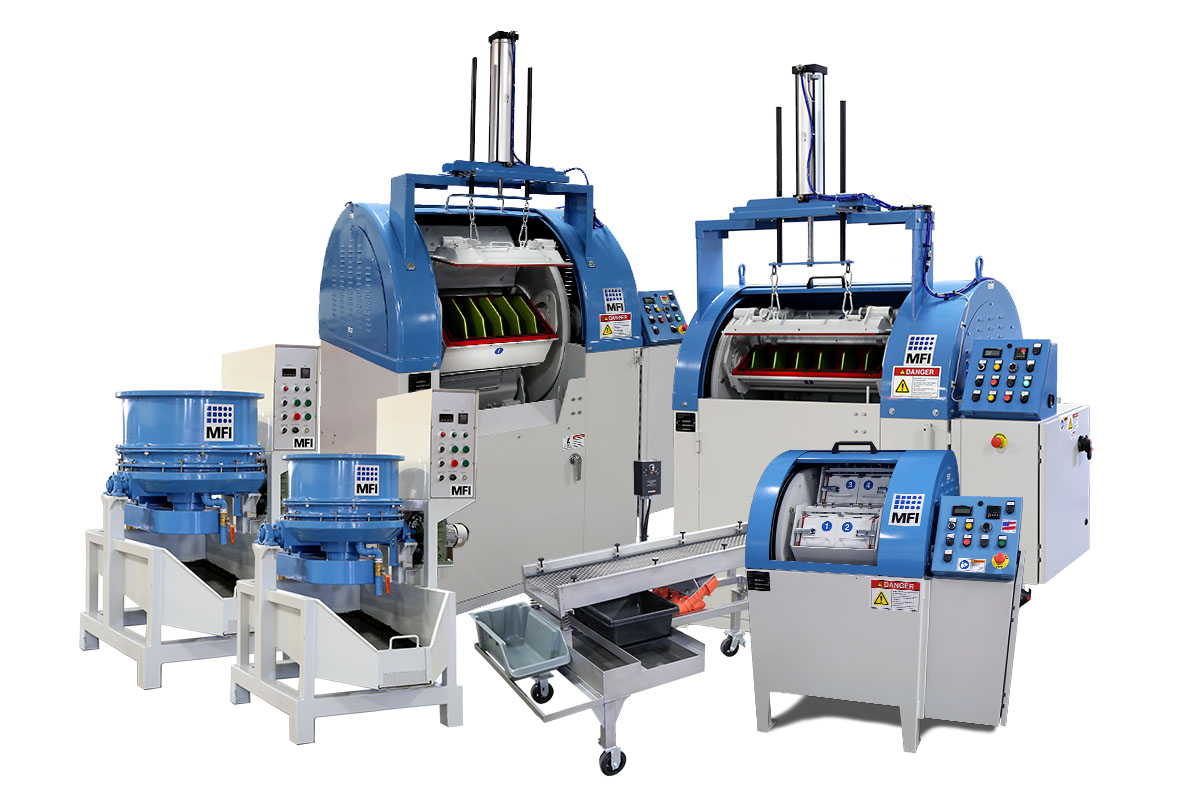 Mass Finishing has a variety of surface finishing equipment options that all utilize tumbling media to achieve the finish you're looking for.
Centrifugal Barrel– Barrel tumbling is our main expertise. Our signature HZ-Series line of high energy tumblers are widely considered the best in the US and internationally.
Centrifugal Disc– Higher energy than vibratory finishers, these finishing machines are great for higher volume deburring and cleaning projects.
Vibratory Tub and Bowl– Large parts and high volumes make these machines necessary in many cases. While cycle times may be longer, automation and inline production possiblilities provide quick return on investment.
What Mass Finishing Equipment is Right for your Part?
Let MFI Help You Find the Right Mass Finishing Equipment
If you're unsure of which mass finishing equipment model would provide you with the most efficient finishing process don't worry, we'll help. Send samples of your parts to:
Attn: Sample Testing Lab
Mass Finishing, Inc.
1060 Commerce Blvd
Howard Lake, MN 55349

Be sure to include any relevant information such as spec requirements, production volume and potential budget. Once we have your part in house we can come up with a process to achieve your desired finish efficiently. Once we know the cycle times and the process, we'll look at your volume to find the right equipment to fit your budget.