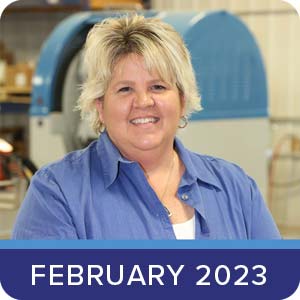 Welcome to our first newsletter for 2023! We are excited for the year ahead and ready to work with our customers to find the best finishing solutions for their needs.
As I look back on 2022, I am proud of what we have accomplished. 2022 was a record-breaking year for Mass Finishing. Our employees worked hard to make that happen. Our corporate marketing team at Innovance made that happen. Our relationship with our vendors made that happen. But most of all, our dealers and customers made it happen. We are so lucky to work with the best people in this industry. We've found solutions for customers to finish their parts in industries across the nation. From medical device manufacturers to firearms and knives, to components used in bicycles and in gaming systems. Our machines and processes were used in a wide variety of industries in 2022 and it only continues to grow.
Speaking of growth, our lab is expanding! In 2023 we will be adding more equipment and different types of medias to our lab where those processes are developed. We invite our customers to visit and come check it out! Running sample parts in our lab with the machine that best fits our customer's needs is the best way to witness the process firsthand.
The MFI family did end 2022 with some heartbreak. Our Technical Sales/Lab Engineer, Ty Lehrke, passed away suddenly shortly before Christmas. Ty had been with MFI for 3 years and was a key asset to our company. Ty is greatly missed, and we keep his family in our thoughts and prayers every day.
As I look ahead for 2023, I am excited for what is to come. We have been working with our corporate R&D group designing some new products and improving our existing designs. We are working on a build-to-stock program to provide quick lead times, and we will be hiring for two new positions. We look forward to the year ahead and wish everyone health and happiness.
Marci Theisen
MFI General Manager