We are excited to share with you the highlights from our recent participation in two major tradeshows this spring: Precision Machining Technology Show (PMTS) and RAPID + TCT. These events provided us with valuable opportunities to connect with professionals in a variety of industries, showcase our capabilities and equipment, and engage in insightful conversations.
PMTS was held from April 18th to 20th, 2023, at the Huntington Convention Center of Cleveland, Ohio. This show brought together precision machining professionals from various industries. We showcased our HZ-40 Centrifugal Barrel Finishing Machine in our booth during the show. With its ability to deliver fast and efficient results, our equipment was an excellent fit for precision machining professionals seeking consistent and polished finishes on their parts. We had the privilege of discussing the latest trends in finishing with the Products Finishing team (www.pfonline.com), and demonstrating how our high-energy tumblers can significantly reduce processing times in comparison to traditional finishing methods.
The RAPID + TCT event took place from May 2nd to 4th, 2023, at McCormick Place in Chicago, IL. It was a gathering for 3D printing and additive manufacturing professionals. We again showcased our HZ-40 Centrifugal Barrel Tumbling Machine. Exhibiting at the show allowed us to showcase our expertise in enhancing 3D printing and additive manufacturing processes. We had the pleasure of discussing finishing projects with defense contractors, military personnel, engineers from a popular private space agency, as well as professionals from a stop-motion animation studio. It was exciting to learn about each organization's projects and discuss how our high-energy centrifugal barrel finishings can help provide the solution they're looking for.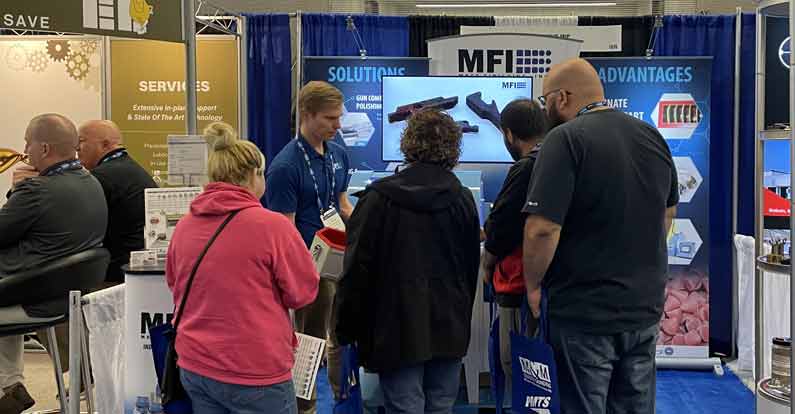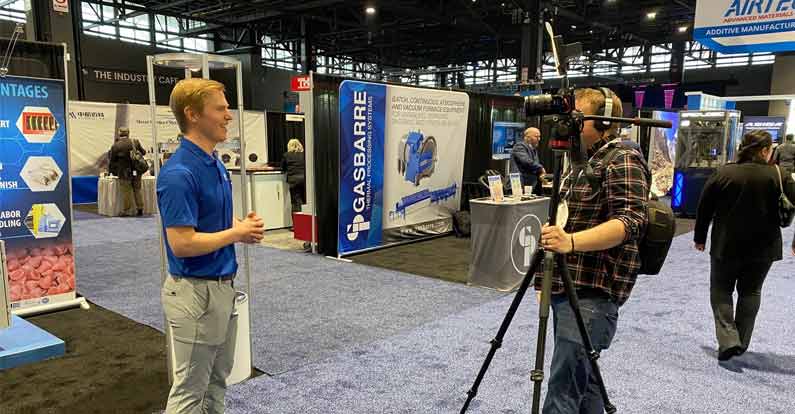 Throughout both shows, our team had great conversations with attendees, discussing their specific parts and finishing applications. Visitors were impressed by the quick and effective post-processing solutions our machines provide, and the isotropic finish we're able to achieve on precision parts.
For those who were unable to attend the shows, we invite you to learn more about our offerings by visiting our website www.massfin.com or by contacting us directly. Our expert team is always available to discuss your finishing projects and provide tailored advice.
Thank you to all those who visited our booths and engaged in discussions. It was a pleasure meeting you and learning more about your business. Also, thank you to our current customers for your continued support, we look forward to working with you on your future finishing projects.