About Mass Finishing Inc.
Industry Leaders in Polishing and Deburring Machines
Mass Finishing, Inc. is a trusted industry leader in polishing and deburring machines, based in Howard Lake, MN. Our High-Energy Tumbling and Vibratory machines are designed to finish and deburr parts in mass quantities in a fraction of the time it would take to finish just one part by hand. With over two decades of experience, Mass Finishing has developed thousands of processes to handle any troublesome job.
We understand that the quality of your finished product is of utmost importance to your business. That's why we are committed to providing the best products and services available to our customers. New customers are often amazed at the finished quality of their parts after just one cycle through one of our polishing machines.
MFI Machines and Accessories
Here on massfin.com, you'll find information on all of our machine lines and the essential media and accessories needed to maximize your production. MFI offers four types of mass finishing machines including:
In addition to our machines, we also have an online Media Store, where we offer a vast selection of tumbling media and compounds; essential components in the finishing process.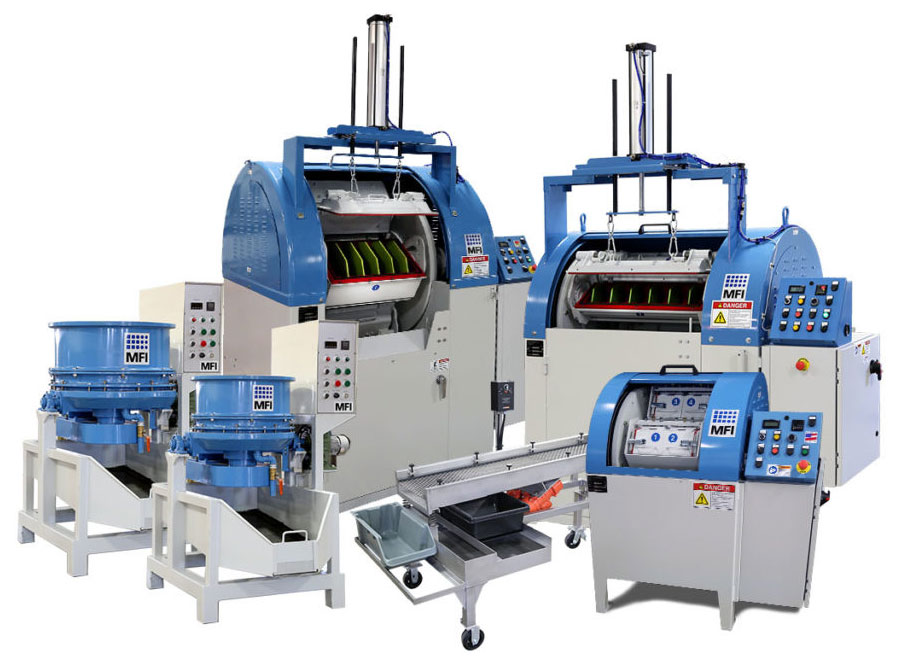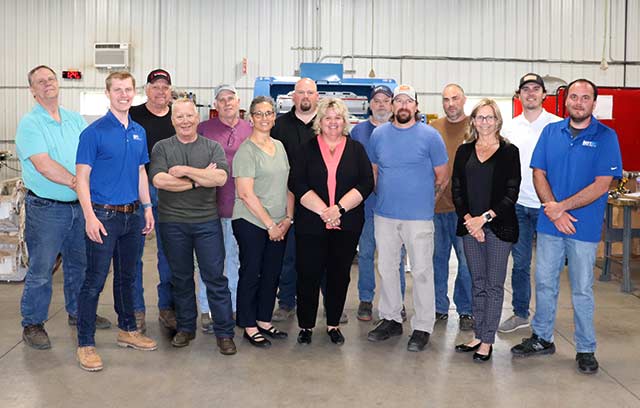 A Family-Owned Business with a Strong Legacy
Brothers Mike and Tom Mathisen first formed MFI after purchasing the mass finishing division from Timesavers in 1995. With their vast knowledge of the finishing industry, years of experience and large catalog of finishing equipment, Mike and Tommy built a large customer base worldwide. Today, MFI continues to grow and provide its customers with the best products and services available.
Our Core Values
Conduct business with integrity and respect.
Ensure a friendly, safe, and secure working environment.
Provide stimulating careers with a healthy work-life balance.
Enhance employee's knowledge, skills, and abilities.
Embrace innovation, technology, and performance.
Be socially and environmentally reponsible.
In May 2016, Mass Finishing was acquired by Innovance, Inc., a 100% employee-owned holding company based in Albert Lea, MN. Innovance is comprised of a family of 4 industrial manufacturing companies (MFI, Lou-Rich, ALMCO, and Panels Plus). While we are now part of the Innovance family of brands, we continue to operate out of our manufacturing facility located in Howard Lake, MN, less than 50 miles west of Minneapolis, MN.
MFI Mission: To help provide the foundation of success for our customers by providing dedication to high-quality equipment and unique finishing solutions that lead to customer satisfaction. 
MFI Vision Statement: To continue to be the leading manufacturer of High-Energy Centrifugal Barrel Finishing Machinery by using our commitment to excellence and our personable approach.

At Mass Finishing, we take pride in our commitment to quality products and excellent customer service. Contact us today for more information on our equipment and tumbling media availability. Or, if you already know what you're looking for, simply request a quote. We look forward to serving you!
Mass Finishing Inc.
1060 Commerce Blvd
Howard Lake, Minnesota 55349
(320) 543-3222 or (888) 260-6277
sales@massfin.com