HZ-85 Centrifugal Barrel Finisher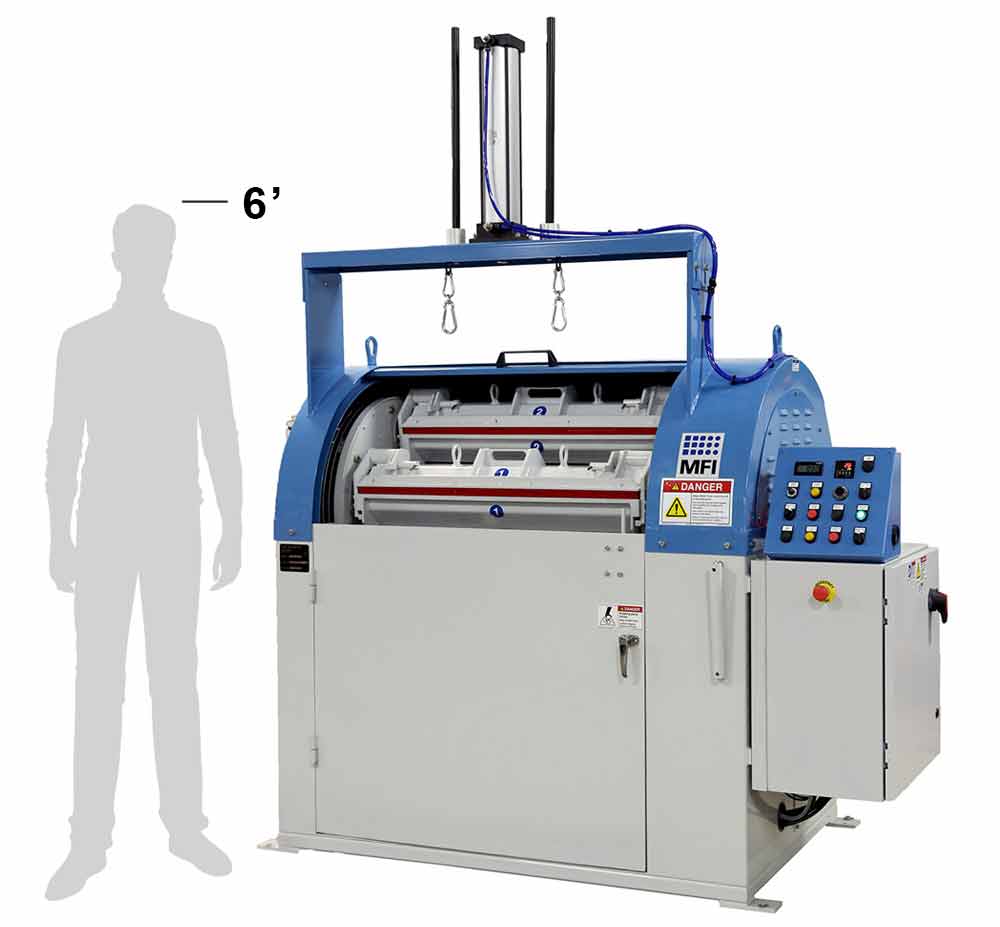 HZ-85 High-Energy Centrifugal Barrel
Finishing Machine
The HZ-85 is a high-efficiency industrial finishing machine that shares similarities with MFI's HZ-60 model but offers a larger capacity. With almost 8" larger barrels than the HZ-60, it is an ideal machine for those that require more space to process their parts. Equipped with a cover lift, this model makes lifting the lid off your barrels a breeze.
Machine Type: High Efficiency
Max Part Size: 33″ L x 5.5″ D
Barrel Dimensions: 33.5″ L x 5.8″ D
Popular Industries: Knives, Firearms & Munitions, Aerospace
The HZ-85 Centrifugal Barrel Finishing Machine is a high-energy finishing machine. It uses the pressure and friction created through centrifugal force to quickly remove excess material, polish part surfaces, and create a uniform finish. The finish achieved by the HZ-85 is isotropic, meaning parts are polished uniformly and evenly in all directions, something that cannot be achieved by hand finishing.
With variable frequency control, you can control the speed of the tumble. Customers can achieve a simple polish at low speed or even aggressive deburring and radiusing at higher speeds, reaching up to 225 RPM.
This machine can be fully customized with a touchscreen control panel, parts separator, drain pan, infrared safety curtain, and more. See the Specs & Resources table for more information on customizable options.
How It Works
Centrifugal barrel finishing, also known as centrifugal barrel tumbling, operates on the "Ferris Wheel" principle with a one-to-one ratio of barrel rotation to turret rotation. The process involves loading four barrels with a mixture of parts, water, compound, and media, which are filled to around 50-80% capacity. As the machine rotates, the barrels spin around the turret and on their own axis, creating a sliding force inside the barrel.
The HZ-85 Centrifugal Barrel Finisher features four 33.5" wide by 5.8'' diameter barrels. These barrels come with removable lids that are secured with cam locks for safe and efficient operation. The machine is equipped with an air-driven cover lift that is controlled by a toggle switch located on the control panel. This feature allows for easy removal of the barrel covers.
With 14 divider slots, it is possible to create 15 individual chambers within each barrel if utilizing our optional barrel dividers. This allows operators to separate parts into several different chambers within each barrel. This is a critical feature when part-on-part impingement needs to be avoided.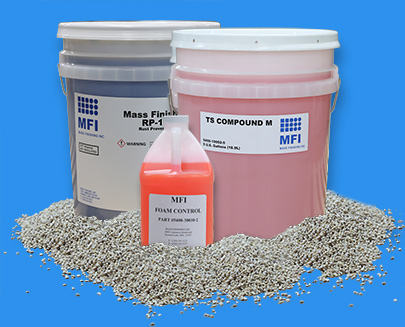 Get Stocked Up on the Essentials
Shop our media and compound store
HZ-85 Recommended Accessories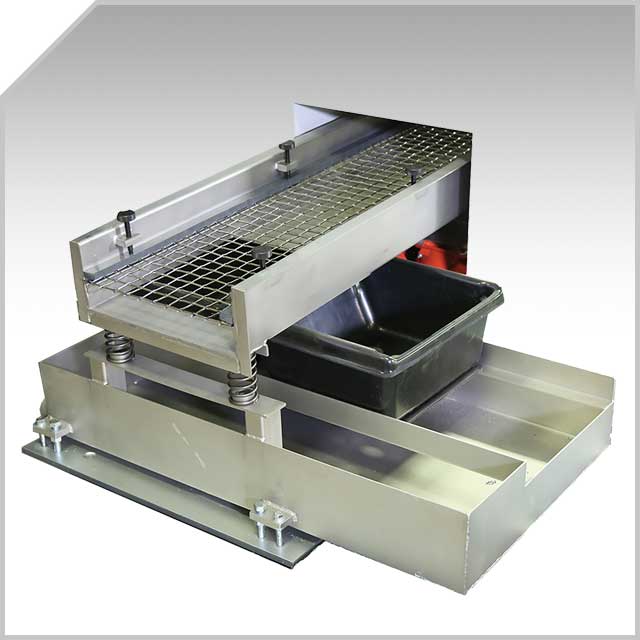 Simplify the media & part separation process
Dump fully loaded barrels
The machine vibrations separate the media & parts out of the machine and into bins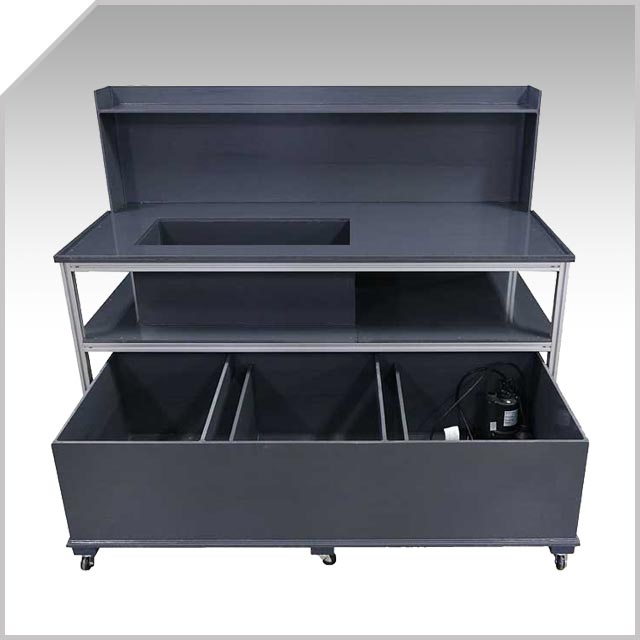 Collects water and drainage during the loading/unloading process
Grip strut floor surface to prevent operator slips and falls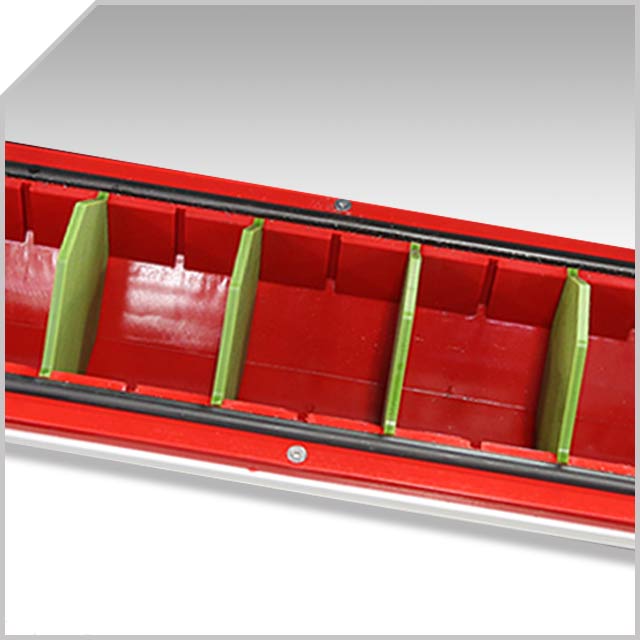 Create separate chambers inside each of your barrels
Reduce part-on-part impingment
Available for all HZ-Series models (except HZ-12)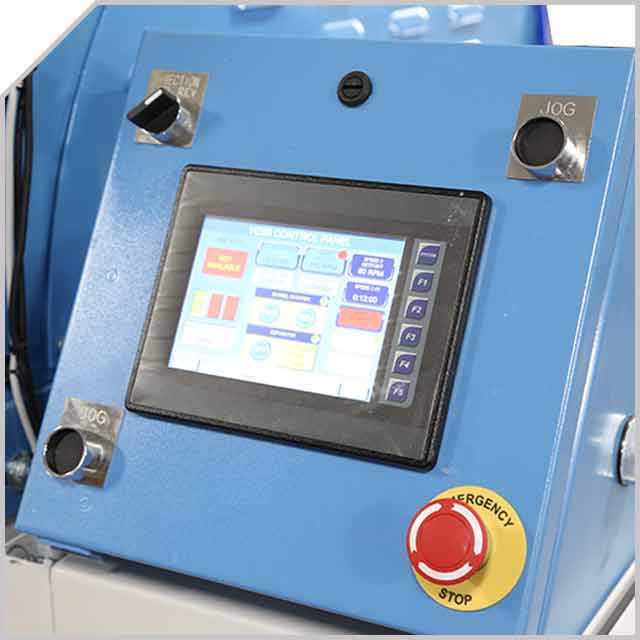 Store processes as recipes for easy process selection

Replaces the analog cycle start buttons

Allows for better monitoring of machine use and time
Additional HZ-85 Specs & Resources
Main Motor

7 HP Leeson Brand
Totally Enclosed
230-460v (Please Specify on Order)
Three Phase, 60 hertz

Barrel Rotation Motor

1.15HP
230-460 volt
3 phase, 60 hertz

Machine Voltage

230-460 volt-(Please Specify on Order)

Capacity/Consumables

3 cubic feet Total Capacity (85 Liters)
15.5 lbs. of Plastic Media/Barrel (62 lbs. Total)
19 lbs of Ceramic Media per Barrel (76 lbs. Total)
1 Gallon of Water Per Barrel (4 Gallons Total)

Approximate Shipping Weight

3300 lbs. (Machine only)
4800 lbs. (Shipping with drain pan option)

Overall Dimensions

77″L x 39″W x 94″H (machine only)
100" x 80" x 94″ (with drain pan option)

Machine Construction

Heavy duty steel
All welded construction
Reinforced, gusseted, and welded to maximum strength

Paint

Shot Blasted
Heavy-duty powder coat
Scratch resistant

Barrel Construction

33.5"L x 5.8"W
Four octagonal barrels with removable lids
Cam locks for secure operation

Barrel Liners

Hot poured polyurethane
¼" thick
Field replaceable
14 Divider slots, 15 individual chambers possible

Barrel Cover Lift

Air-driven system for removing covers
Controlled via toggle switch on control panel

Control Panel

NEMA 12 enclosed panel
UL Certification Available
Allen Bradley buttons and switches
0-100 Hour cycle timer mounted on panel
Power jog of turret

Variable Speed Drive

Allen Bradley PowerFlex 525

Brake

Automatically stops the turret when a stop is activated or cycle is completed

Activated if door is opened

Safety Interlock

Prevents door from being opened during operation
Machine must be powered on in an idle mode to disengage lock
Can only be opened once cycle is finished
Vibratory Media Separator

Dump fully loaded barrels inside machine
Media and parts are separated through screens and vibration
Media and parts travel out of machine to bins

Spray Header for Separator

Water spray bar that runs automatically when separator is running to clean media and parts

Drain Pan

100"L X 79-1/2"W X 8-1/2"H
Collects any water drainage during loading/unloading
Grip strut floor surface to prevent operator slips and falls

Processing Table and Sludge Tank

Constructed of 1/2" P.V.C. and Anodized aluminum frame
Includes three compartment sludge tank mounted on casters for easier mobility
Sludge tank can be sold separately

Barrel Dividers

Made from NYLOIL®  A cast nylon with built-in oil lubrication
Provides superior machinability, performance, and durability compared to other plastic

PLC Controller

Horner Electric EXL6
Store recipes and processes
Maintenance reminders and machine diagnostics
Automated fwd/rev and speed adjustment

Rinse Screen

Fits over barrel and dividers
Attaches with quick latches
Spray out dirty water and debris without dumping barrels

Infrared Safety Light Curtains

Disables machine if curtain is broken while door is open during loading/unloading
Added layer of safety

Light Tower Indicator

Visual indicator of machines status
Can be customized to match existing equipment

Media Return System

Operated with foot pedal
Lifts media to bench height after media baskets are slid onto platform
Reduces lifting requirements on operators

Custom Logo/Paint

Paint matched to customer color scheme requirements
Sticker Logo provided by MFI or Client

Centrifuge Module – CF55 SD Series MicroseparatorTM

Clean and process effluent from tumbling process
Processed wastewater is safe to send to drain or be used in a recycling system
Solids are collected through centrifugal action of rotor via a reusable liner

Automatic Door Opener

Makes opening main access door easier
Eliminates need for lifting on operator

Media/Compound

Required for running parts
MFI Stocks all consumables used in testing process
Media ships in 50 or 55 pound quantities

Media Storage Rack

Keep media out of the way when not in use
Industrial powder coated steel construction
Made to fit 12 MFI gray media bins
Are You Interested in the HZ-85?