Rubber & Plastics Industry
Mass Finishing Solutions for the Rubber & Plastics Industry
At Mass Finishing Inc. (MFI), we've been providing high-quality and efficient finishing solutions for over two decades with our High-Energy Centrifugal Barrel Finishing Machines. We know that deflashing rubber and plastic parts can be a time-consuming and labor-intensive process. At MFI, we provide efficient deflashing and deburring solutions for rubber seals, gaskets, molded parts, and more. Our high-energy finishing machines are designed to remove flash left over from the rubber and plastic molding process, quickly and effectively, improving the quality and consistency of your products.

Ready to Send Your Sample Parts?
Running samples in our lab is the best first step in determining the right equipment and process for your part. We process most samples within a week, depending on the number of samples we're currently working on.
Recommended Rubber & Plastics Finishing Equipment: HZ-Series
Most customers in the Rubber Industry and Plastics Industry choose our High-Energy HZ-Series Centrifugal Barrel Finishing machines for their deflashing, deburring, and finishing applications. Our HZ-Series machines are especially popular with both rubber seal and gasket companies, and manufacturers of molded plastic products to complete their production process.
Benefits
Eliminate handwork
Reduced labor costs and production time
Efficiently deflash parts after the molding process
Ensure part consistency in surface finish
Popular Equipment for the Rubber & Plastics Industry
The following models tend to be the most popular choices for those in the Rubber & Plastics Industry. The right model for your application will depend upon your specific part size, your production volume, and your finishing requirements. A full list of available equipment can be found on the equipment page.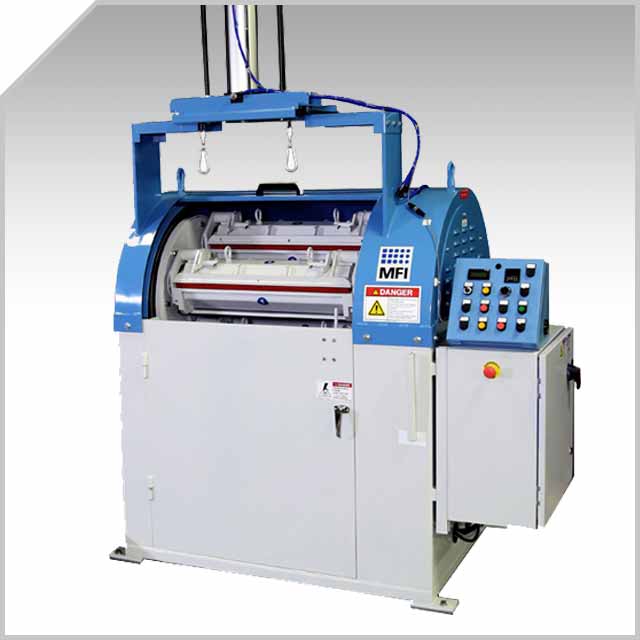 Full-size machine for large production volume and part sizes.
Machine Type: High Efficiency
Max Part Size: 24″ L x 5.5″ D
Barrel Dimensions: 25.75″ L x 6″ D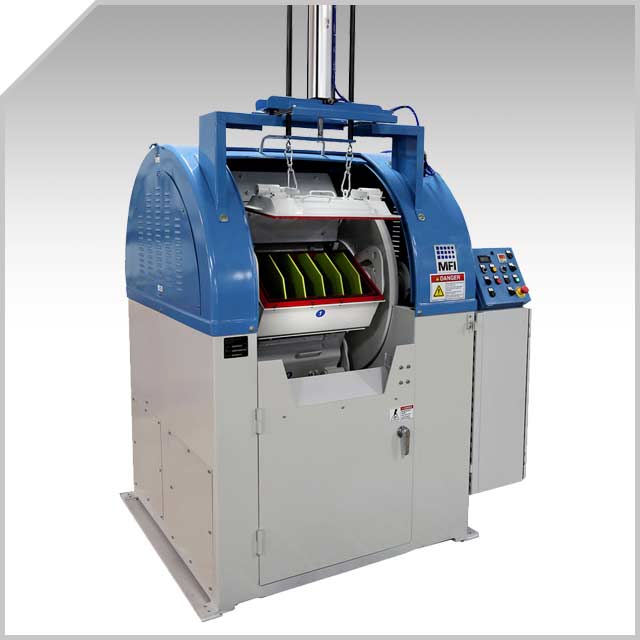 Full-size machine with a shorter length and wider diameter barrel.
Machine Type: Wide Diameter
Max Part Size: 19″ L x 11″ D
Barrel Dimensions: 20.75″ L x 12″ D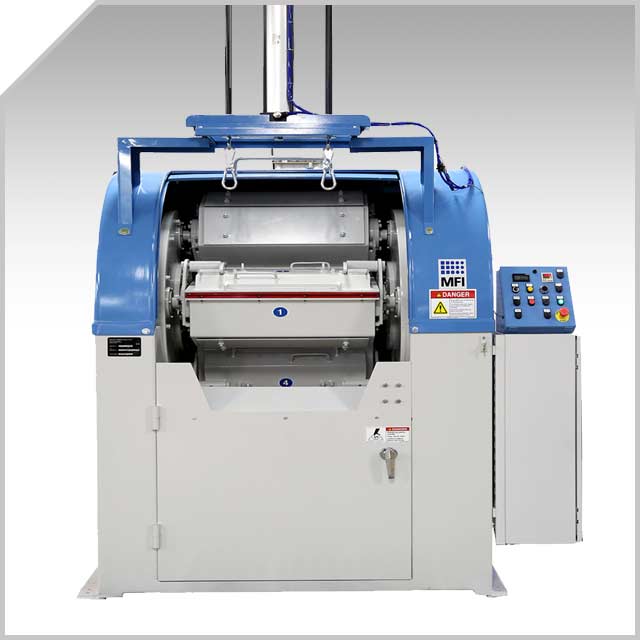 Full-size machine with longer barrels and greater capacity.
Max Part Size: 26″ L x 11″ D
Barrel Dimensions: 27.5″ L x 12″ D
Not sure what HZ-Series equipment is right for you? You can view our Max Part Size Chart to see what model is best equipped to handle your part size and production volume.
Rubber & Plastics Sample Parts
Common Materials: Rubber, Silicone, Neoprene, Teflon, and Peek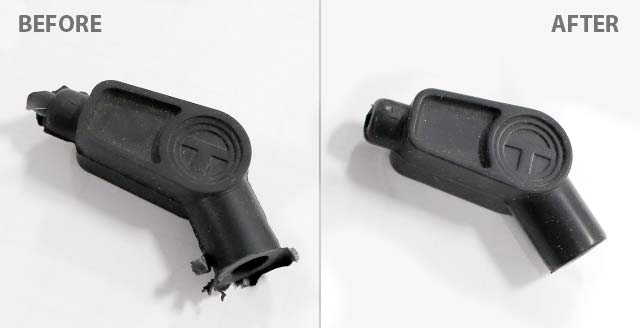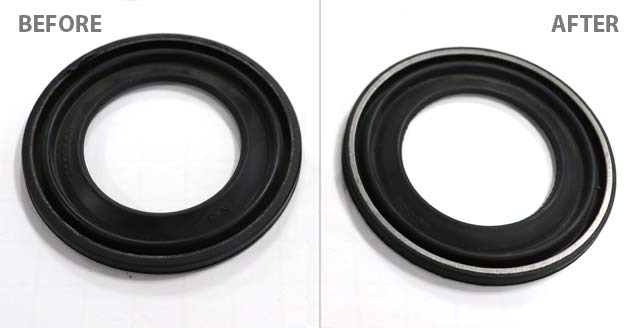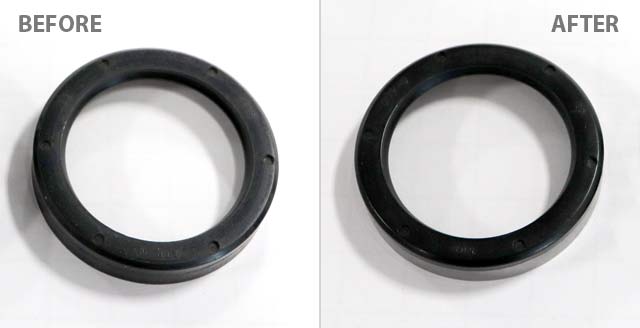 Enhance Your Mass Finishing Process with the Right Media Selection
Media is an essential component in the finishing process and is required for the proper operation of any Mass Finishing equipment. Finishing media is carefully selected based on its composition, shape, size, and performance to optimize the efficiency and effectiveness of the finishing process.
In addition to the wide variety of media and liquid and powder compounds in our Media Store, we also manufacture our own corn cob blends at our manufacturing facility in Howard Lake, MN.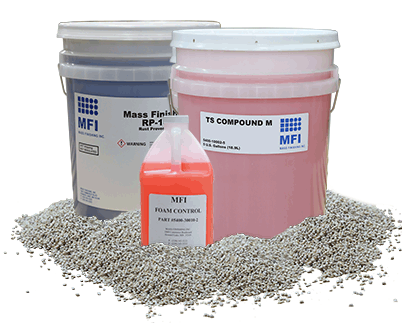 Deflash Rubber & Plastics Faster and More Efficiently