HZ-12 Centrifugal Barrel Finisher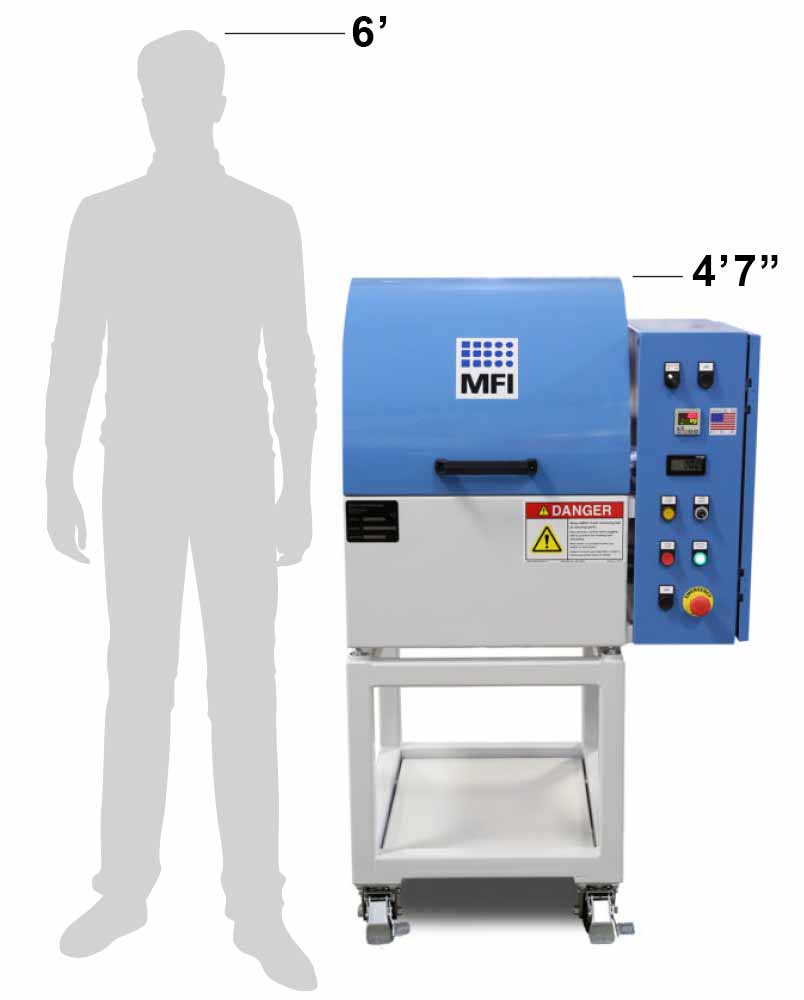 HZ-12 High-Energy Centrifugal
Barrel Finishing Machine
The HZ-12 is Mass Finishing's most compact industrial high-energy finishing machine. The HZ-12 works well in small places like dental and medical device labs or in cell productions. Despite its smaller stature, it still packs the same high-end finishing punch of its bigger counterparts.
Machine Type: Compact
Max Part Size: 8″ L x 4.5″ D
Barrel Dimensions: 8.375″ L x 5″ D
Popular Industries: Medical, Dental, Jewelry, and Swiss Machined Parts
The HZ-12 Centrifugal Barrel Finishing Machine is a high-energy finishing machine. It uses the pressure and friction created through centrifugal force to quickly remove excess material, polish part surfaces, and create a uniform finish. The finish achieved by the HZ-12 is isotropic, meaning parts are polished uniformly and evenly in all directions, something that cannot be achieved by hand finishing.
How It Works
Centrifugal barrel finishing, also known as centrifugal barrel tumbling, operates on the "Ferris Wheel" principle with a one-to-one ratio of barrel rotation to turret rotation. The process involves loading four barrels with a mixture of parts, water, compound, and media, which are filled to around 50-80% capacity. As the machine rotates, the barrels spin around the turret and on their own axis, creating a sliding force inside the barrel.
HZ-12 Features and Benefits
The large caster wheels on the HZ-12 base make it easy to move around the production facility.
At 70 to 80 dB, our belt driven barrel tumblers are much quieter than other finishing methods such as vibratory tumbling.
Nearly impossible to achieve by hand, our polishing machines can achieve a mirror-like finish on a variety of parts.
Clean up metal, acrylic, rubber, and other materials in just minutes, rather than spending hours or days doing it by hand or using other finishing methods.
The integral hood switch and two-button jog requirement makes these machines extremely safe to operate. The hood is securely locked during cycles.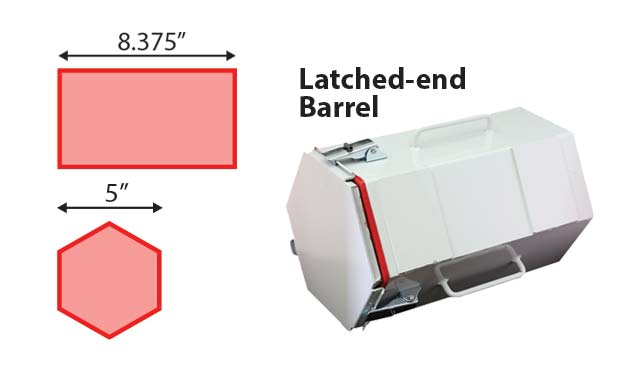 The HZ-12 Centrifugal Barrel Finisher comes standard with four removable barrels. The entire barrel is removed from the machine to load and unload media and parts. With each barrel requiring a few handfuls of media to function, these machines are great for micro-sized precision parts. This closed system doesn't require a constant flow of water and compound, so wastewater is minimized.
By purchasing a second set of four barrels, the operator can run one set of barrels while loading and preparing another. This can dramatically reduce machine downtime.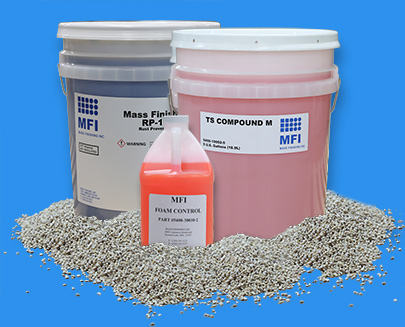 Get Stocked Up on the Essentials
Shop our media and compound store
HZ-12 Recommended Accessories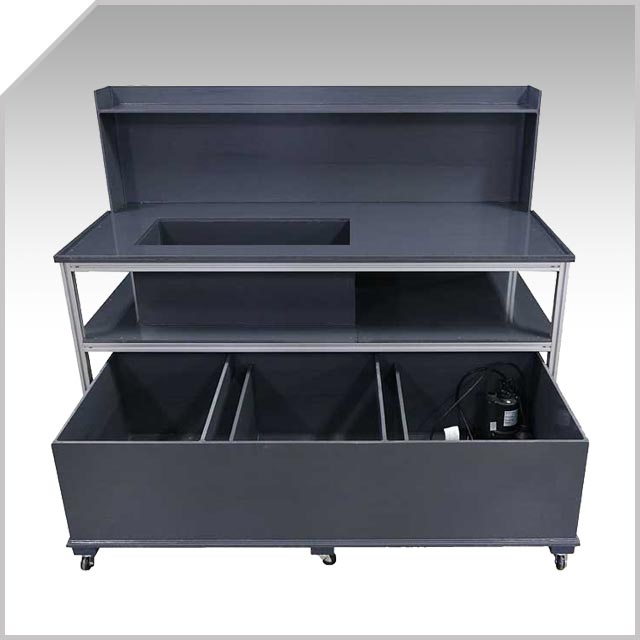 Collect processing water and easily clean out sediment

Reduce the mess from the finishing process

Sludge tank can be sold separately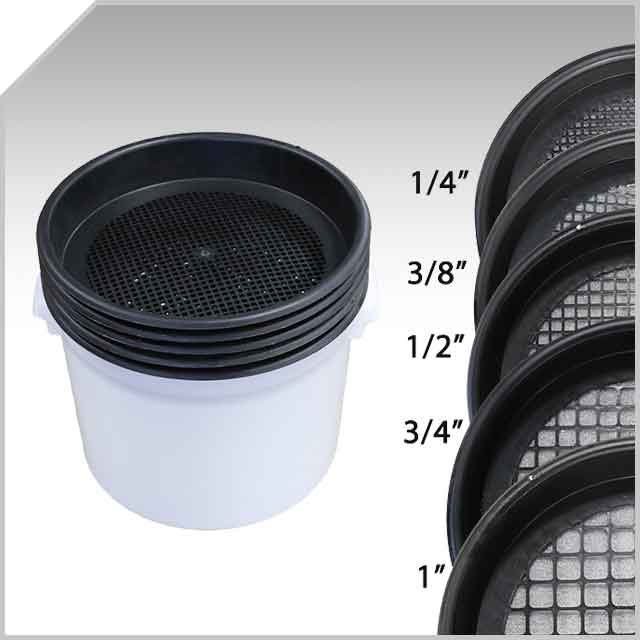 Quickly separate media from parts by dumping full barrels into various-sized screens
Screens are sized in 1/4″ to 1/8″ increments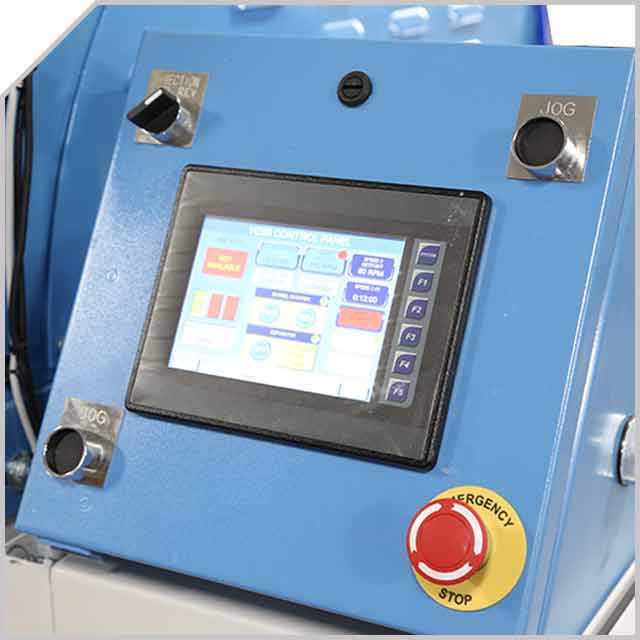 Store processes as recipes for easy process selection

Replaces the analog cycle start buttons

Allows for better monitoring of machine use and time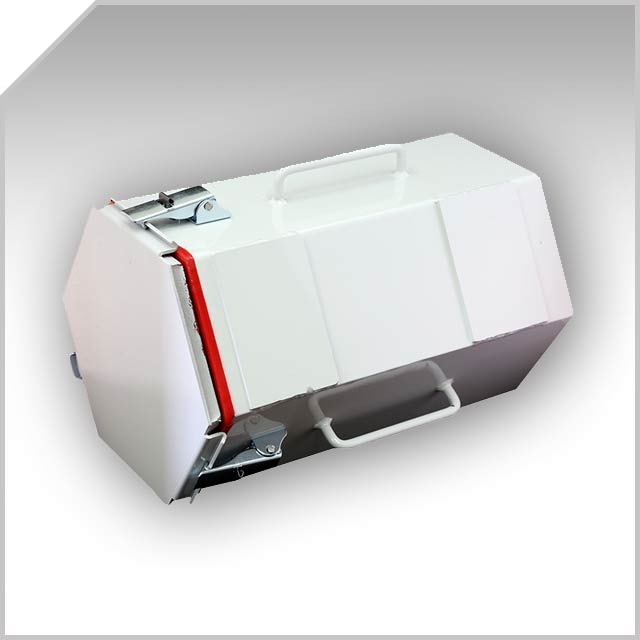 Dramatically reduce downtime on the machine

Load and unload the second set of barrels while the machine is running
Additional HZ-12 Specs & Resources
Main Motor

1 HP
Totally Enclosed, Fan Cooled (TEFC)
120v
Single Phase, 60 hertz

Voltage

120v Single Phase or 220V CE Single Phase

Total Capacity

12 Liters or .42 cubic feet

Approximate Shipping Weight
Overall Dimensions

34″W x 30″D x 55″H (On Stand)

Machine Construction

Heavy duty steel
All welded construction
Reinforced, gusseted, and welded to maximum strength

Paint

Heavy-duty powder coat
Scratch resistant

Barrel Construction

Hexagon in shape with removable end-load lids
8.375" long, and 5" diameter
Lined with polyurethane 1/4" min. thickness
The entire barrel is removed from the machine to load/unload media and parts.

Control Panel

NEMA 12 enclosed panel
Variable Frequency Drive
UL Certification Available Upon Request
0-100 Hour cycle timer mounted on panel
Power jog of turret

Brake

Automatically stops the turret when a stop is activated, or the cycle is completed
Activated if the door is opened

Safety Interlock

Prevents door from being opened during operation
The machine must be powered on in an idle mode to disengage the lock
Can only be opened once the cycle is finished
Are You Interested in the HZ-12?