Contract Manufacturing & Job Shops
Mass Finishing Solutions for Contract Manufacturers and Job Shops
Mass Finishing Inc. (MFI) has been providing high-quality parts finishing, deburring, and polishing equipment for a variety of industries for over two decades. Our HZ-Series Centrifugal Barrel Finishing machines are versatile and can handle a range of parts, making them perfect for contract manufacturers and job shops who need to finish different parts for various clients. With our HZ-Series finishing machines, you can achieve a consistent, high-quality finish across all your parts, regardless of your part material, size, or shape. MFI's high-energy finishing systems are the fastest and most economical form of finishing equipment available, helping operators finish their parts in a fraction of the time it would take using traditional finishing methods.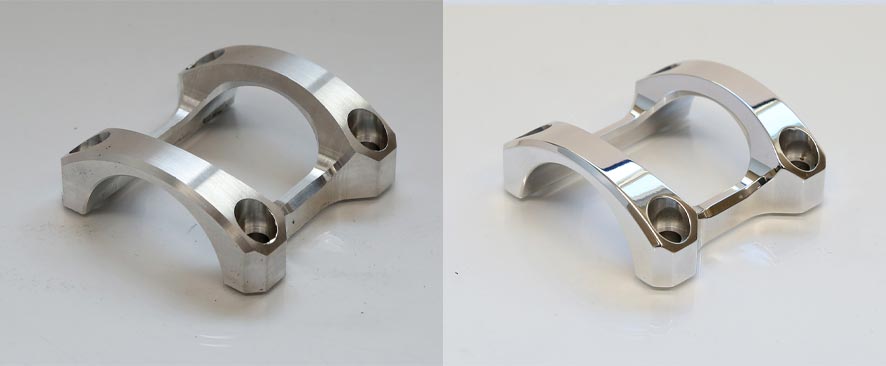 Ready to Send Your Sample Parts?
Running samples in our lab is the best first step in determining the right equipment and process for your part. We process most samples within a week, depending on the number of samples we're currently working on.
Benefits of High-Energy Finishing for Contract Manufacturers & Job Shops
High-energy centrifugal barrel finishing provides numerous benefits for contract manufacturers and job shops.
Reduce Handwork and Manual Labor – One of the primary advantages is the ability to reduce the need for handwork and manual labor, which can be time-consuming, costly, demanding, and risky.
Achieve a Range of Finishes – Operators are also able to achieve a range of finishing capabilities with an HZ-Series Centrifugal Barrel Finishing Machine. From a simple polish to full-scale deburring and radiusing, operators can choose the finish they want depending on the media used, process time, and the barrel speed. Centrifugal barrel finishers have much shorter cycle times in comparison to vibratory equipment and traditional methods, making it possible to clean up metal, acrylic, rubber, and other materials in a matter of minutes.
Keep Parts Separated – Another key advantage is the machines' ability to easily separate small parts into their own compartment using barrel dividers. The option to create separate compartments within the four machine barrels helps to avoid part-on-part impingement and damage.
Achieve a Mirror-like Finish – Furthermore, these machines achieve a mirror-like finish that is nearly impossible to achieve by hand, resulting in smoother and more consistent finishes.
Recommended Equipment for Contract Manufacturers & Job Shops: HZ Series
The following models tend to be the most popular HZ-Series machines for Contract Manufacturers and Job Shops. The right model for your application will depend upon your specific part size, your production volume, and your finishing requirements. A full list of available equipment can be found on MFI's equipment page.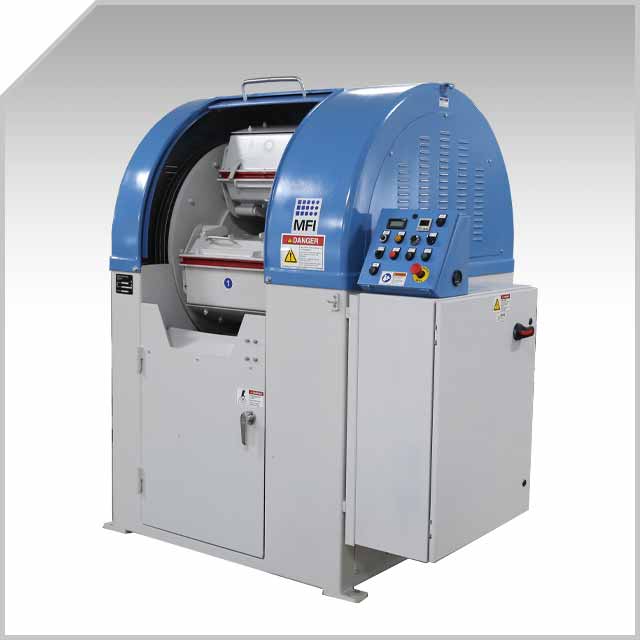 Full-size machine with wide diameter and deep barrels.
Machine Type: Wide Diameter
Max Part Size: 16″ L x 9.5″ D
Barrel Dimensions: 17.25″ L x 10.25″ D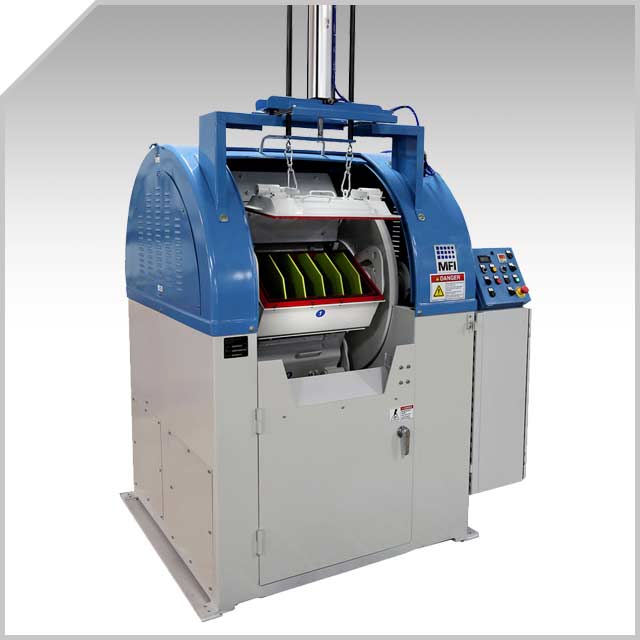 Full-size machine with longer and deeper barrels, ideal for large diameter or high quantity parts.
Machine Type: Wide Diameter
Max Part Size: 19″ L x 11″ D
Barrel Dimensions: 20.75″ L x 12″ D
Not sure what HZ-Series is right for you? You can view our Max Part Size Chart to see what model is best equipped to handle your part size and production volume.
Contract Manufacturing and Job Shop Sample Parts
Common Materials: Heat-Treated Steel, Aluminum, Stainless, Tool Steel, Hardened Steel, Carbon Steel, and Brass
Enhance Your Mass Finishing Process with the Right Media Selection
Media is an essential component in the finishing process and is required for the proper operation of any Mass Finishing equipment. Finishing media is carefully selected based on its composition, shape, size, and performance to optimize the efficiency and effectiveness of the finishing process.
In addition to the wide variety of media and liquid and powder compounds in our Media Store, we also manufacture our own corn cob blends at our manufacturing facility in Howard Lake, MN.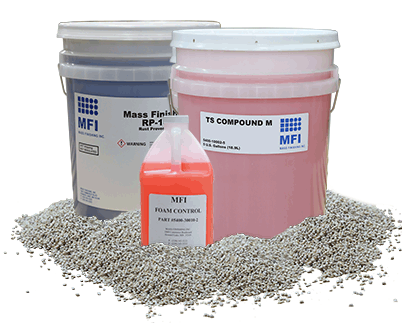 Finish Manufactured Parts More Efficiently