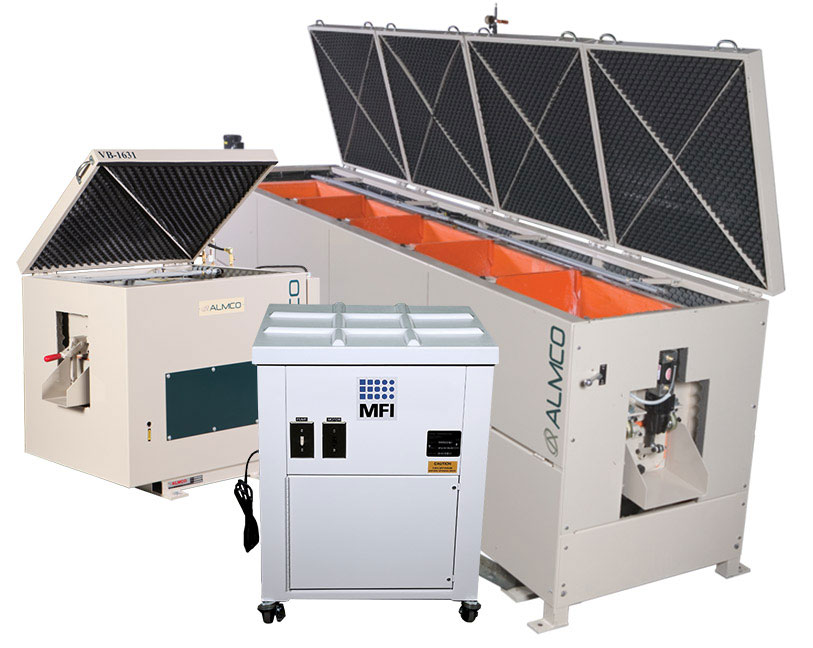 Vibratory Tub Finishing Machines
Vibratory tub finishing machines are an excellent choice for manufacturers looking to finish large parts or high production volumes. These machines use a simple yet efficient process to clean, deburr, and polish parts. They are designed to be easy to operate and maintain, making them a popular choice for manufacturers of all sizes.
We offer four lines of vibratory tubs, including equipment from our trusted sister company, ALMCO. Rest assured, no matter which option you choose, we have you covered. Our vibratory tub offerings are designed to accommodate any budget, part size, and volume, ensuring you find the perfect solution for your finishing requirements.
Available Vibratory Tub Models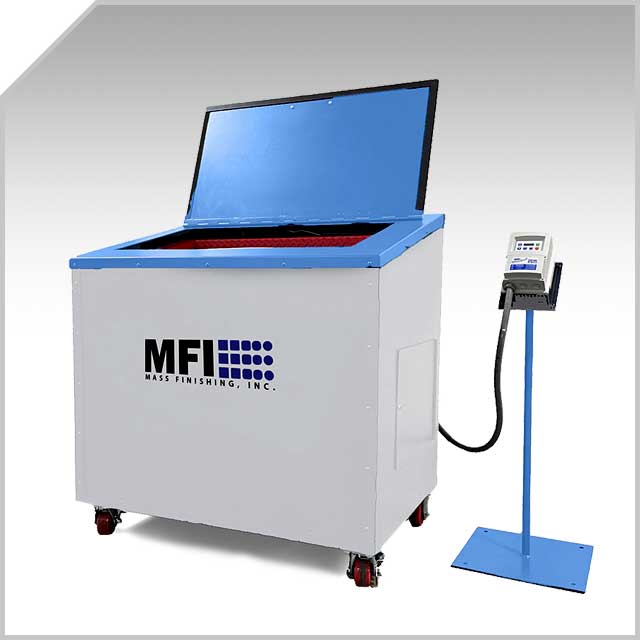 An economical and portable variable speed tumbling machine.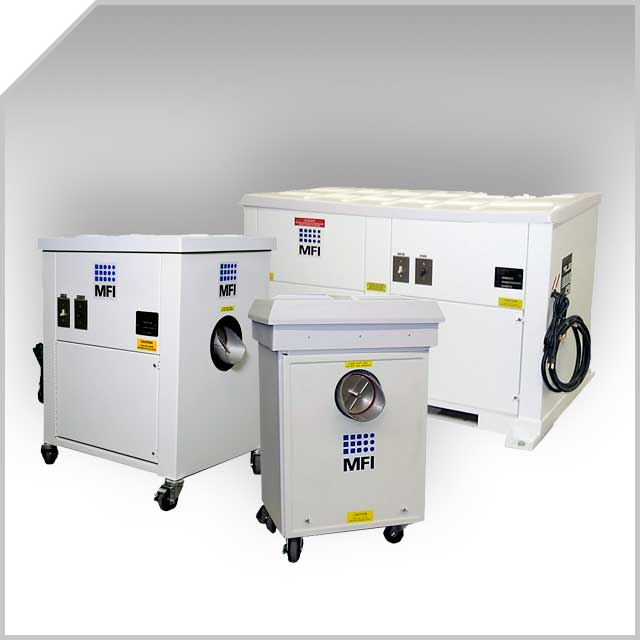 These basic vibratory tumblers are simple to operate and are a relatively low-cost option.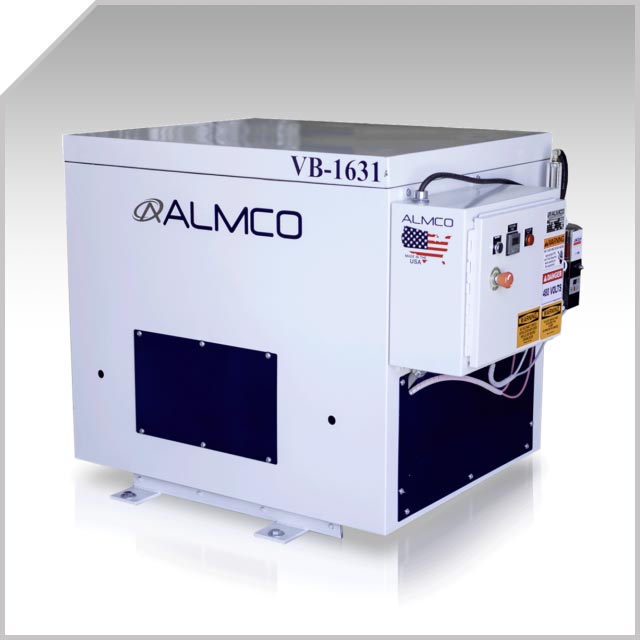 These vibratory tubs are built to handle constant daily use.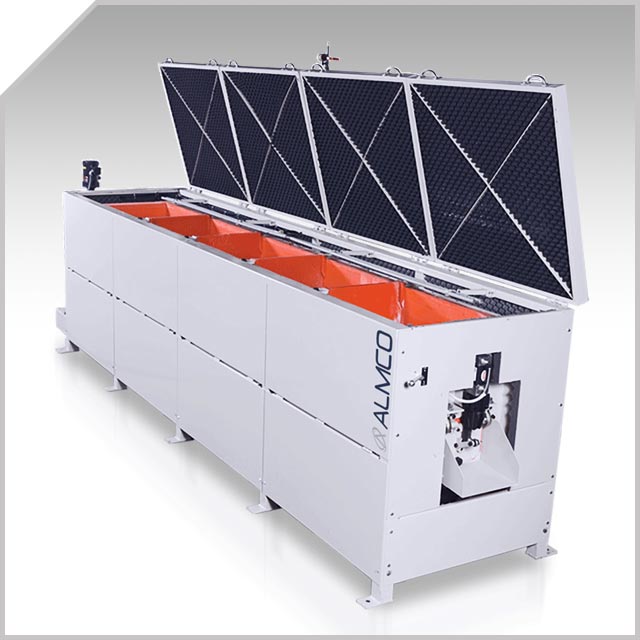 A step up from the VB-Line, these tubs feature variable speed and automated discharge.
Large Part/Volume Capacity
Capacity: 2.5 – 192 cu ft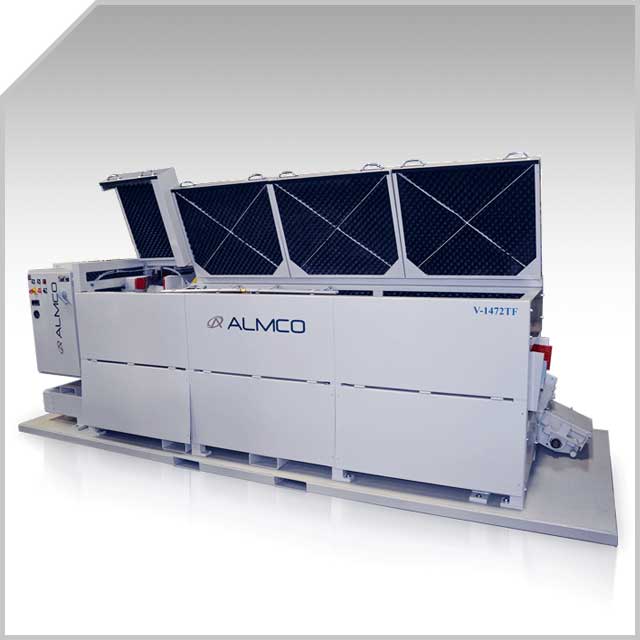 For high-volume production, these machines can run continuously and are great for inline production.
Continuous Load and Unload
Vibratory Tub Basic Operation
The operation of a vibratory tub finishing machine is relatively simple but can produce quality results. A large tub is filled with a mixture of parts, media, and water, and the machine generates high-frequency vibrations that cause the parts and media to move against each other. The movement of the media against the parts removes burrs and other imperfections on the surface of the parts. Depending on the type of vibratory tub being used, part loading and unloading can be done manually or automatically. Some machines require manual feeding and unloading, while others can be equipped with an automated discharge or continuous load and unload. Additionally, the type of media used, and the vibration frequency and amplitude can often be adjusted to achieve different results, making vibratory tub finishing a versatile option for manufacturers.
Need Help Determining Your ROI?
We understand that your budget plays a significant role when making a purchase decision. To choose the right finishing equipment, we want your team to have all the information it needs. We can not only provide [free sample parts processing] but also calculate your expected ROI. If you are getting samples tested in our lab, please let a member of our team know you're interested in receiving a cost analysis along with your confidential sample test report.