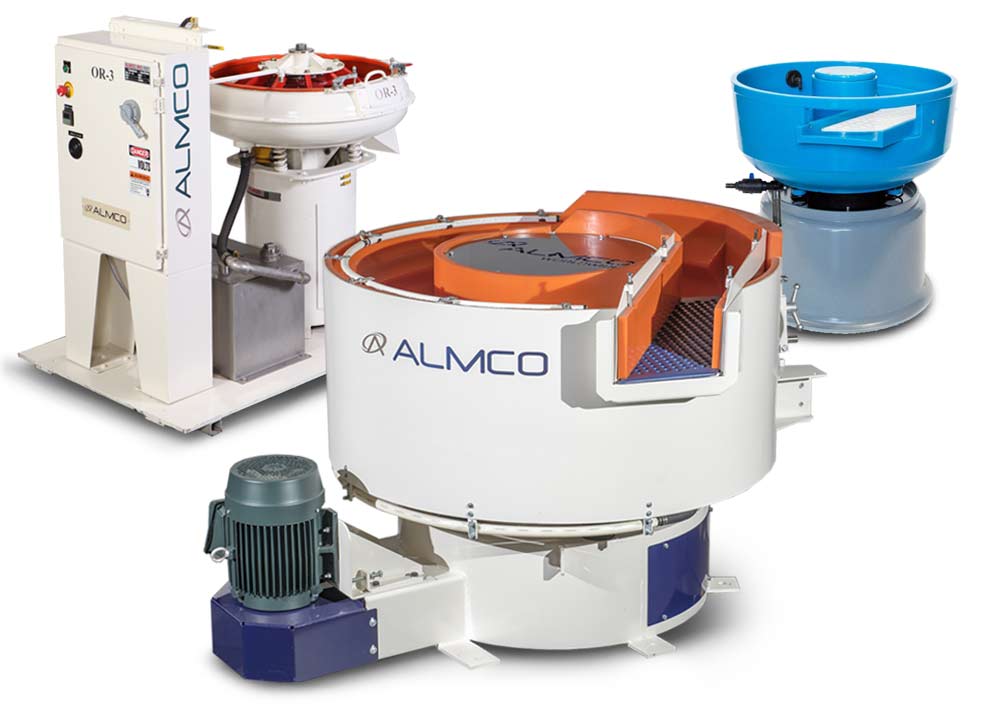 Vibratory Bowl Finishing Machines
Vibratory bowl finishing machines are an ideal choice for industrial batch processing of small to medium-sized parts. These machines are versatile and can be used for a wide range of industrial finishing applications. Vibratory bowls use a simple yet efficient process to clean, deburr, and polish parts. MFI offers four lines of vibratory tumbler bowls to accommodate any budget, part size, and volume. They are designed to be easy to operate and maintain, making them a popular choice for manufacturers of all sizes.
Available Vibratory Bowl Models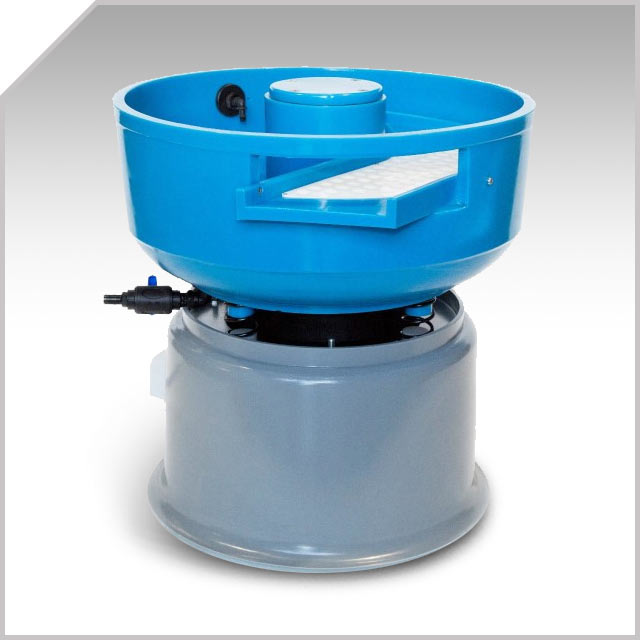 Economical cost and small footprint.
Manual and Automated Systems Available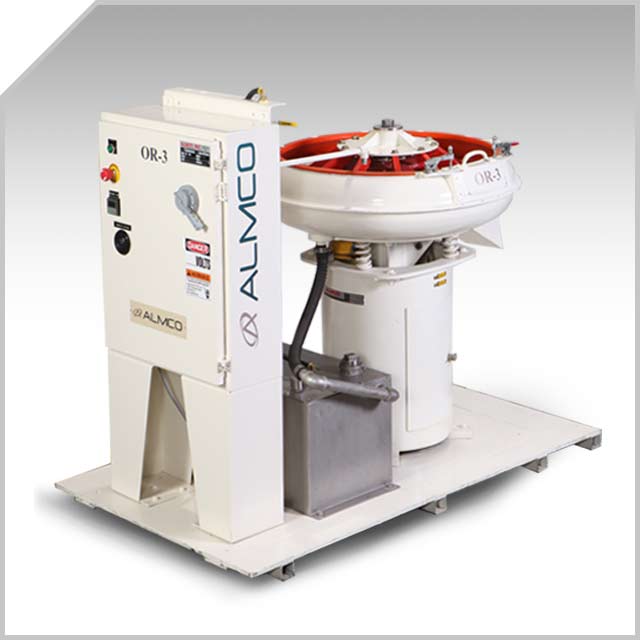 Only round bowl with dividers available.
Capacity: 2.4 – 22.8 cu ft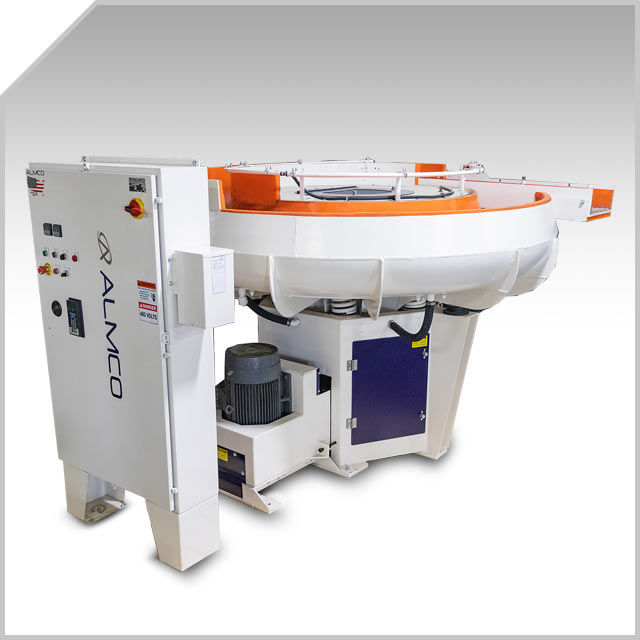 Best for delicate or long, narrow parts.
Capacity: 4.2 – 38.5 cu ft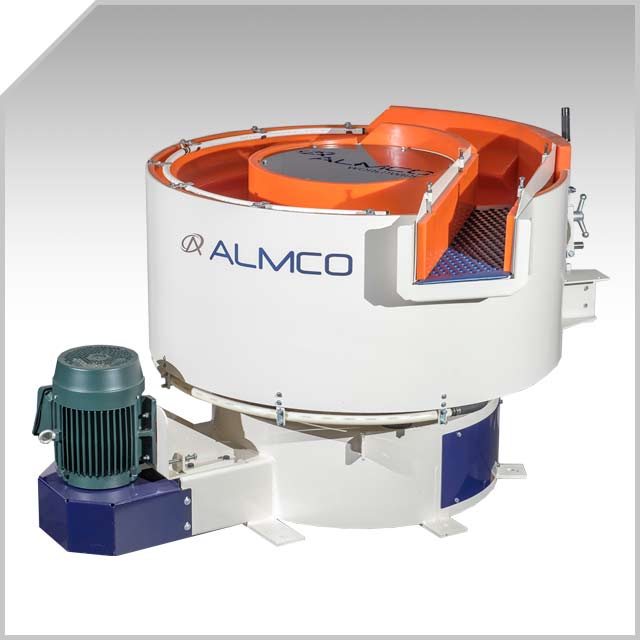 Well-suited for batch and through-feed processing.
Vibratory Bowl Basic Operation
A vibratory bowl operates by utilizing a vibrating motion that causes small abrasive media to come into contact with the parts being finished. This helps remove any burrs, sharp edges, or other imperfections. The bowl is filled with a mixture of media, water, and compound that further aids in the finishing process. As the bowl vibrates, the mixture of media rubs against the parts in the bowl, providing a consistent and even finish. Depending on the type of vibratory bowl used, part loading and unloading can be done manually or automatically. A screening deck or an air-operated discharge door can eliminate most manual intervention during the unloading process in some machines, while others require manual part and media separation.
Need Help Determining Your ROI?
We understand that your budget plays a significant role when making a purchase decision. To choose the right finishing equipment, we want your team to have all the information it needs. We can not only provide [free sample parts processing] but also calculate your expected ROI. If you are getting samples tested in our lab, please let a member of our team know you're interested in receiving a cost analysis along with your confidential sample test report.