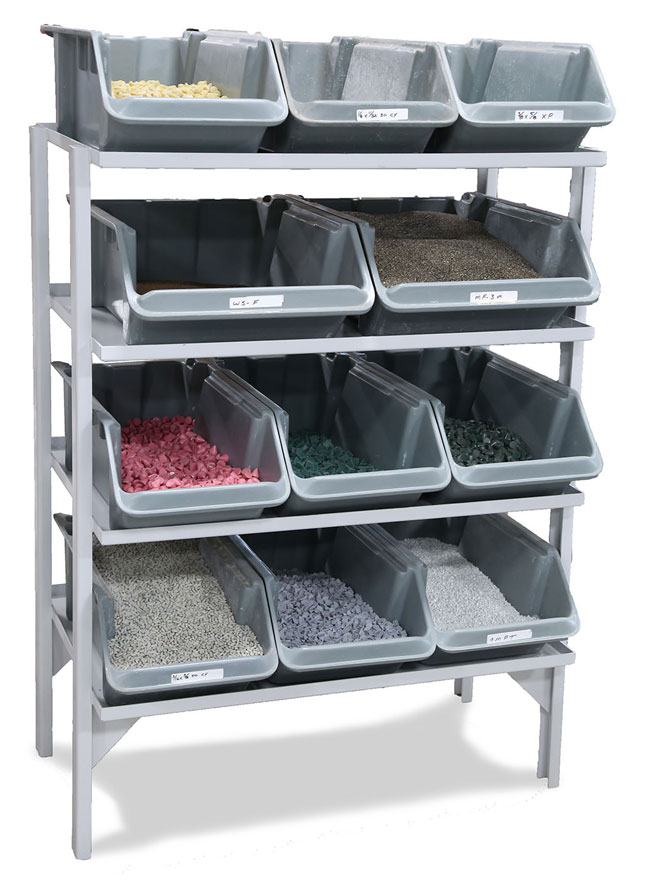 MFI's Media Storage Rack is the ultimate solution for safely storing and organizing your media when it's not in use. This industrial-grade shelving unit can store up to 12 total bins, each holding approximately 50-55 lbs. of media.
About the MFI Media Storage Rack
Say goodbye to clutter and disarray in your workspace! The MFI Media Storage Rack is the perfect companion for keeping your media out of the way when not in use. Its industrial powder-coated steel construction guarantees durability, withstanding the wear and tear of daily use. The rack is precisely tailored to fit 12 rugged gray media bins, providing a neat and tidy solution for storing and organizing your media between tumbling cycles.
Measuring 48" tall, 36" wide, and 24" deep, this storage rack offers ample space to accommodate your media collection without compromising on floor space. Its sturdy design ensures stability and security for your media, giving you peace of mind and a clutter-free work environment.