Additive Manufacturing Industry
Mass Finishing Solutions for the Additive Manufacturing Industry
At Mass Finishing Inc. (MFI), we've been providing high-quality and efficient parts finishing for over two decades with our High-Energy Centrifugal Barrel Finishing Machines. As additive manufacturing continues to revolutionize the manufacturing industry, companies are looking for efficient solutions to smooth and polish the rough surfaces and imperfections that often result from the 3D printing process. Our HZ-Series machines offer a quick and effective post-processing solutions for improving surface roughness and achieving a high polish on 3D printed or additive manufactured parts.
Whereas traditional hand polishing methods can take days to achieve the desired finish on these highly complex parts, MFI's HZ-Series can polish multiple parts at once, reducing process time to just two hours.

Ready to Send Your Sample Parts?
Running samples in our lab is the best first step in determining the right equipment and process for your part. We process most samples within a week, depending on the number of samples we're currently working on.
Recommended Additive Manufacturing Finishing Equipment: HZ-Series
Most customers in the additive manufacturing industry choose our High-Energy HZ-Series Centrifugal Barrel Finishing machines for their 3D part finishing and polishing applications. Our HZ-Series machines generate enough force combined with highly abrasive tumbling media to cut through these rough surfaces. This series of equipment achieves a high polish on additive components in just two hours, making it a rapid alternative to traditional hand polishing methods that can take days to complete.
Benefits
Reduced labor costs and production time
Efficiently remove surface roughness and scale
Ensure consistency in surface finish across multiple parts
Achieve a mirror-like finish on 3D printed metal parts
Polish several parts at once
Additive Manufacturing Industry Average Process Times
Light Edge Break/Deburr
20 – 30 minutes
Rough Grind/Deburr
60 – 120 minutes
Full Polish from Raw Part
90 – 150 minutes
* Achieving a polish on a 3D Printed part depends greatly on the material and the initial roughness and scale left over from the printing process.
Popular Equipment for the Additive Manufacturing Industry
The following models tend to be the most popular choices for those in the Additive Manufacturing Industry. The right model for your application will depend upon your specific part size, your production volume, and your finishing requirements. A full list of available equipment can be found on the equipment page.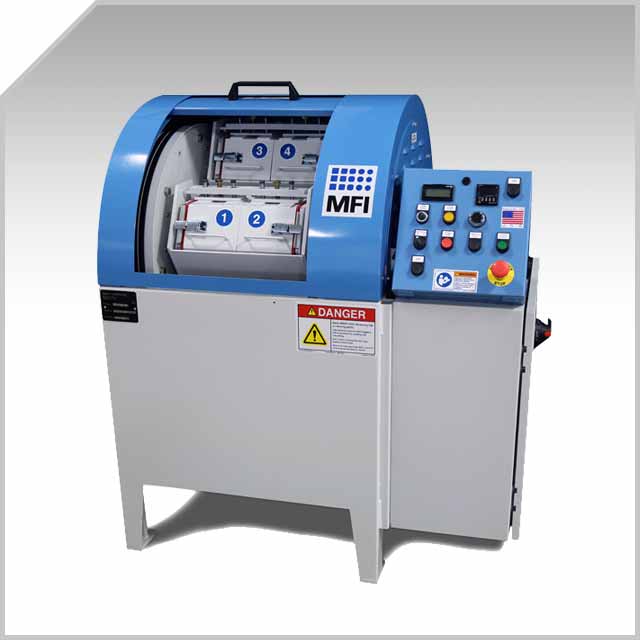 Compact machine. Ideal for smaller 3D printed parts that have high production volume.
Machine Type: Entry Level
Max Part Size: 11″ L x 5.5″ D
Barrel Dimensions: 12.5″ L x 6.75″ D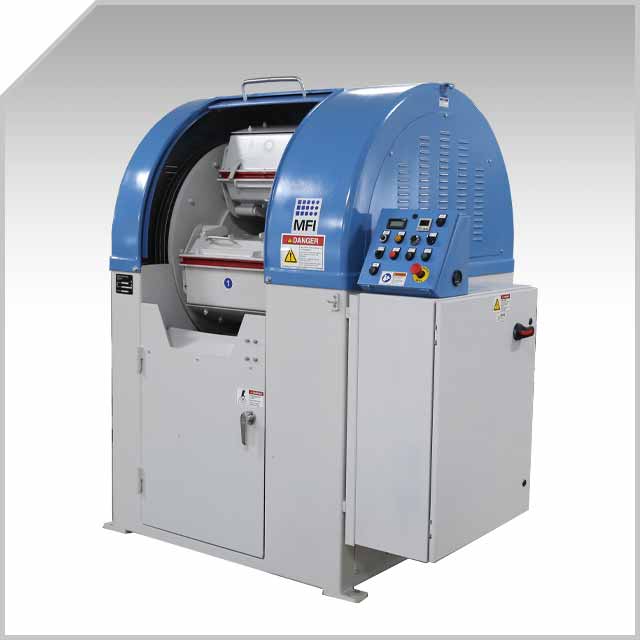 Full-size machine with large processing chamber for larger 3D parts.
Machine Type: Wide Diameter
Max Part Size: 16″ L x 9.5″ D
Barrel Dimensions: 17.25″ L x 10.25″ D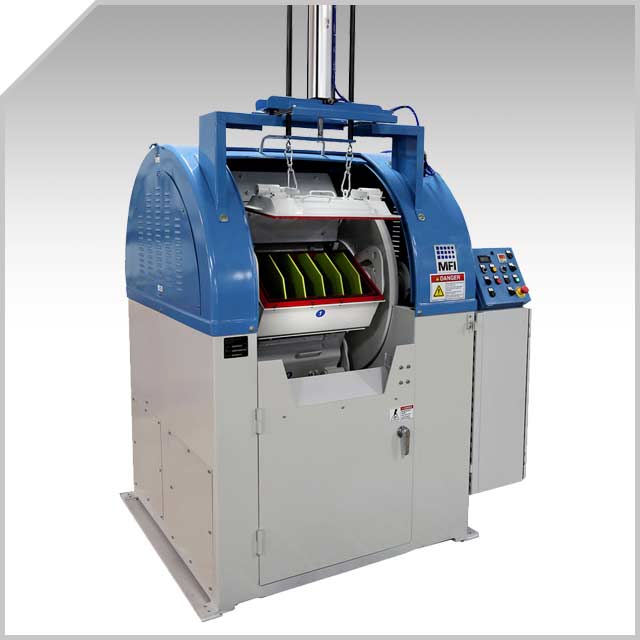 Full-size machine with a wider diameter and large processing chamber for larger 3D parts.
Machine Type: Wide Diameter
Max Part Size: 19″ L x 11″ D
Barrel Dimensions: 20.75″ L x 12″ D
Not sure what HZ-Series is right for you? You can view our Max Part Size Chart to see what model is best equipped to handle your part size and production volume.
Additive Manufacturing Sample Parts
Common Materials: Titanium, Aluminum, Inconel, Nitinol, Printable Plastics, Carbon Steel, Gold, Silver
Enhance Your Mass Finishing Process with the Right Media Selection
Media is an essential component in the finishing process and is required for the proper operation of any Mass Finishing equipment. Finishing media is carefully selected based on its composition, shape, size, and performance to optimize the efficiency and effectiveness of the finishing process.
In addition to the wide variety of media and liquid and powder compounds in our Media Store, we also manufacture our own corn cob blends at our manufacturing facility in Howard Lake, MN.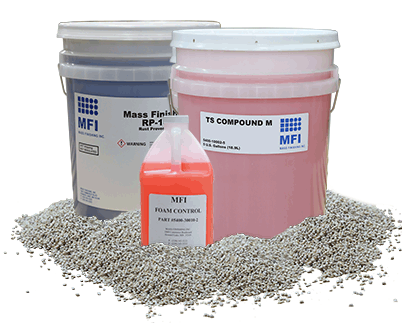 Finish Additive Manufacturing Parts Faster