Automotive & Transportation Industry
Mass Finishing Solutions for the Automotive and Transportation Industry
At Mass Finishing Inc. (MFI), we've been providing high-quality automotive parts finishing and polishing for over two decades with our High-Energy Centrifugal Barrel Finishing Machines. Perfect surface smoothness is crucial to achieving high performance in the racing industry. MFI's machines evenly finish, stress-relieve, and remove burrs and defects on both small and large automotive parts.
Professionals in the racing industry, such as those in NASCAR®, have recognized the benefits of using Centrifugal Barrel Finishing Machines on their engine components. By providing a fully isotropic finish that is even in all directions, engine components shed oil more easily, reducing friction and heat, and ultimately delivering more horsepower and better performance.

Ready to Send Your Sample Parts?
Running samples in our lab is the best first step in determining the right equipment and process for your part. We process most samples within a week, depending on the number of samples we're currently working on.
Recommended Automotive Finishing Equipment: HZ-Series
Most customers in the Automotive and Transportation Industries choose our High-Energy HZ-Series Centrifugal Barrel Finishing machines for their automotive parts finishing and polishing applications. By tumbling their parts inside our HZ-Series machines, customers achieve a consistent isotropic finish (even in all directions), enabling parts to perform at their best, and helping engine manufacturers squeeze more horsepower out of their engines.
Our HZ-Series of Centrifugal barrel machines are also ideal for small parts like push rods, gears, and springs.
Benefits
Reduced labor costs and production time
Create a quick and consistent isotropic finish
Stress relieve parts
Remove tough burrs and break sharp edges
Achieve a mirror polish on automotive parts and components
Automotive Industry Average
Process Times
Light Edge Break/Deburr
5 – 20 minutes
Rough Grind/Deburr
20 – 60 minutes
Full Polish from Raw Part
30 – 90 minutes
* Process times vary depending on the starting surface roughness.
Popular Equipment for the Automotive Industry
The following models tend to be the most popular choices for those in the Automotive & Transportation Industry. The right model for your application will depend upon your specific part size, your production volume, and your finishing requirements. A full list of available equipment can be found on the equipment page.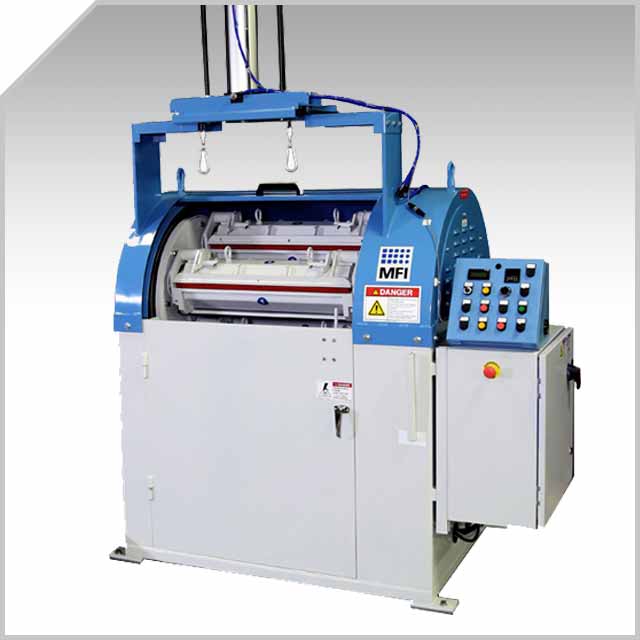 High efficiency machine ideal for small – medium sized parts
Machine Type: High Efficiency
Max Part Size: 24″ L x 5.5″ D
Barrel Dimensions: 25.75″ L x 6″ D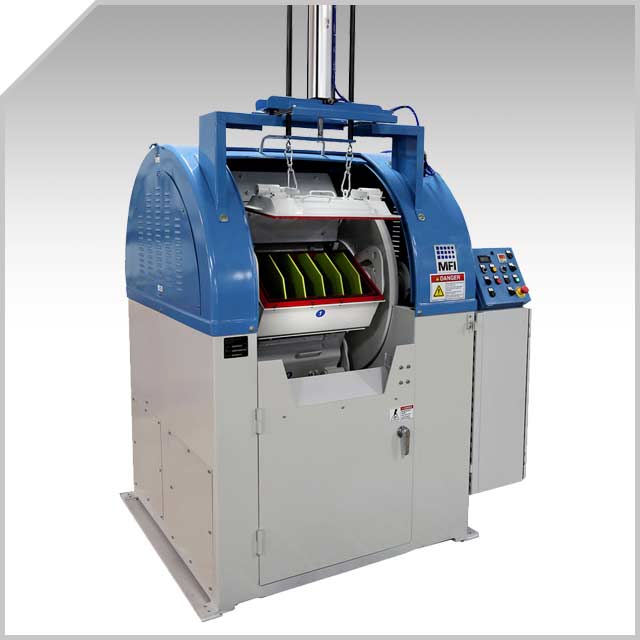 Full-size machine with large diameter for larger parts.
Machine Type: Wide Diameter
Max Part Size: 19″ L x 11″ D
Barrel Dimensions: 20.75″ L x 12″ D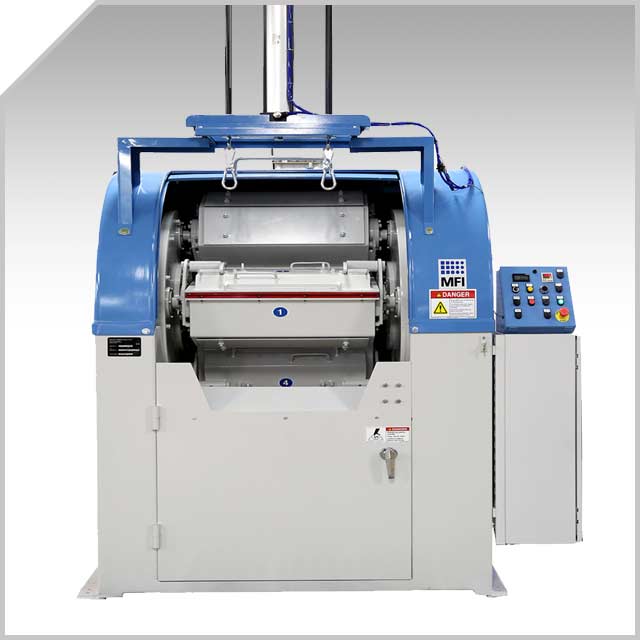 Full size machine with long barrels and larger diameter.
Max Part Size: 26″ L x 11″ D
Barrel Dimensions: 27.5″ L x 12″ D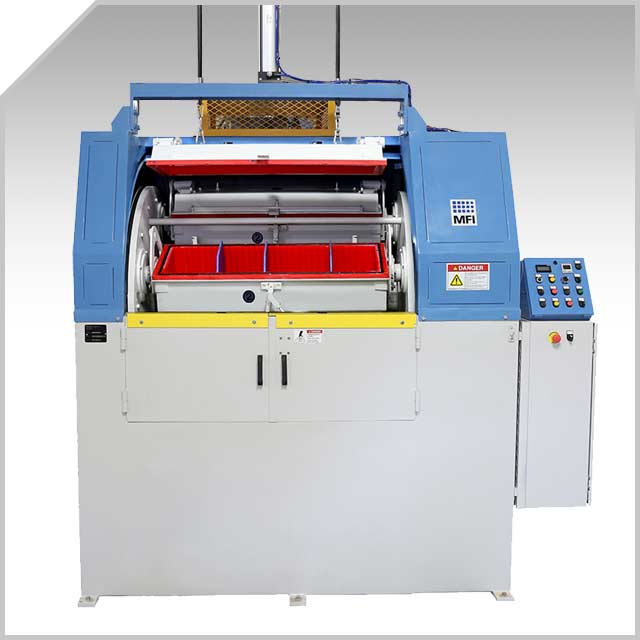 Long barrels. Ideal for high volume and/or long and large parts.
Max Part Size: 41″ L x 11″ D
Barrel Dimensions: 42″ L x 12″ D
Do you have a larger part or need more capacity? You can view our Max Part Size Chart to see what model is best equipped to handle your part size and production volume.
Automotive & Transportation Sample Parts
Common Materials: Hardened Steel, Aluminum, Carbon Steel, Stainless Steel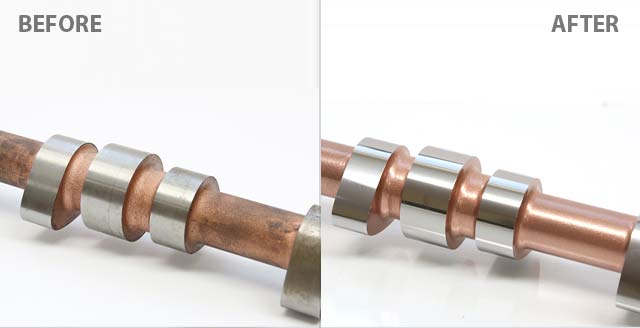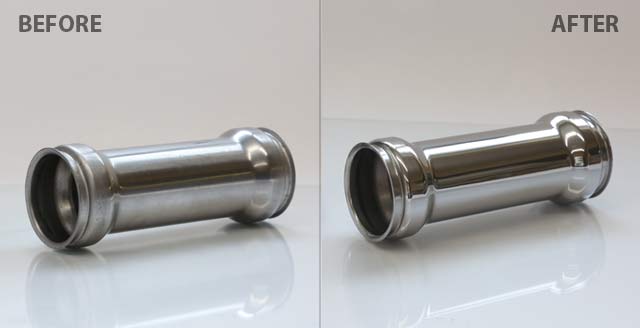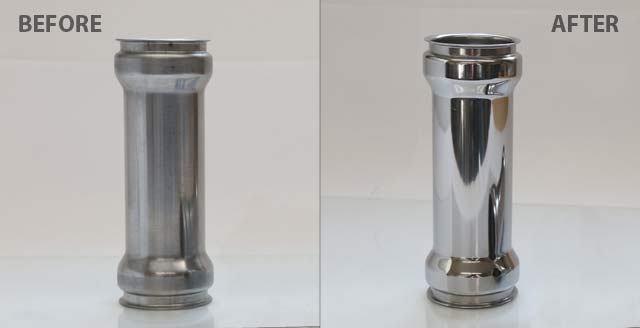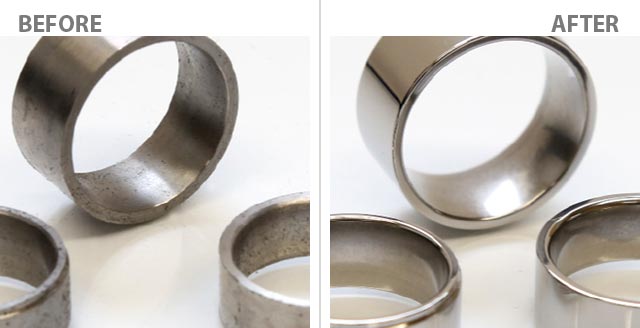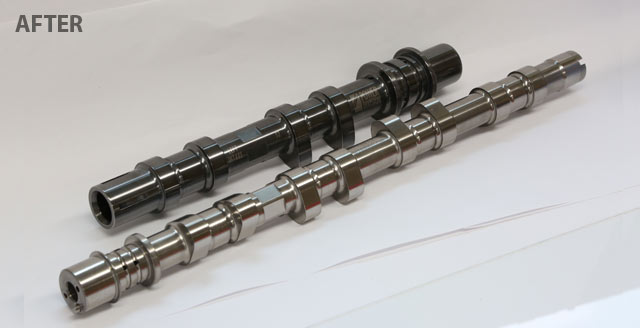 Enhance Your Mass Finishing Process with the Right Media Selection
Media is an essential component in the finishing process and is required for the proper operation of any Mass Finishing equipment. Finishing media is carefully selected based on its composition, shape, size, and performance to optimize the efficiency and effectiveness of the finishing process.
In addition to the wide variety of media and liquid and powder compounds in our Media Store, we also manufacture our own corn cob blends at our manufacturing facility in Howard Lake, MN.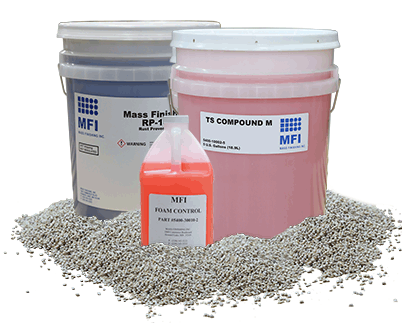 Finish Automotive & Transportation Parts Faster