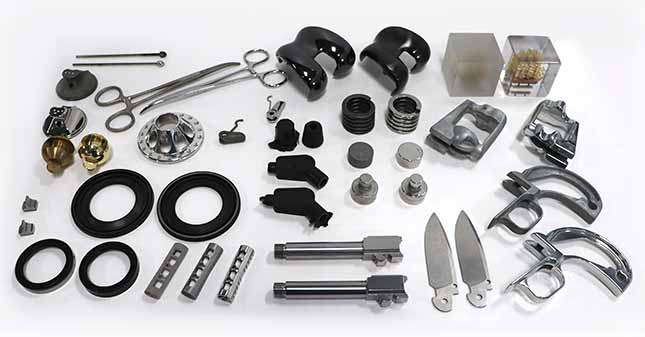 Mass Finishing Solutions for a Wide Range of Industries
At Mass Finishing Inc., we take pride in providing top-of-the-line centrifugal and vibratory finishing equipment to a variety of industries. No matter the scale or complexity of your project, our team is equipped to handle your finishing challenge.
From aerospace to automotive, medical to metalworking, and beyond, we have served a diverse range of industries with outstanding results. Our mission is to deliver reliable and innovative solutions and ensure you receive the highest quality equipment and support.
Examples of Industries We Serve
The following list of industries is just a sample of those we serve. Regardless of your industry, we look forward to collaborating with you and to developing the perfect finishing solution for your unique needs.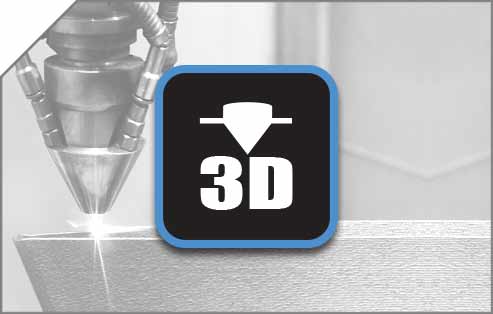 Additive Manufacturing
Post-processing solutions for 3D printed parts. Efficiently remove rough surfaces, scale, and other imperfections on multiple parts at once.
Common Parts:
Blades
Medical Implants
Engine Components
Impellers
Plastic Models
Rings & Jewelry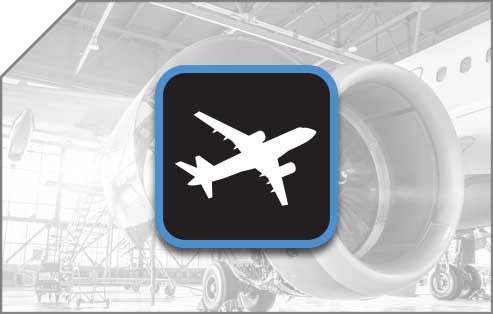 Aerospace
Remove machine lines, break sharp edges, stress-relieve, and add a mirror finish to a variety of aerospace parts.
Common Parts:
Turbine Blades
Engine Components
Valves
Manifolds
Motor Housings
Fasteners
Instrument Components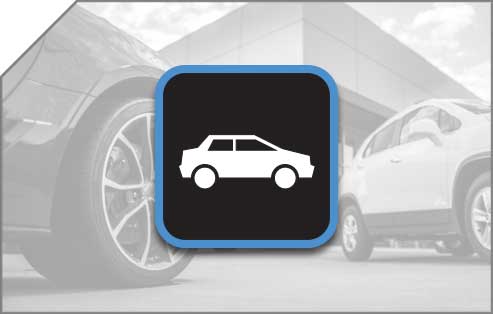 Automotive & Transportation
Evenly finish complex parts with deep holes and irregular features and create an even, isotropic finish on both small are large parts.
Common Parts:
Aftermarket Parts
Carbon Fiber Components
Valves
Connecting Rods
Springs
Camshafts & Crankshafts
Cylinders
Cosmetic Interior Pieces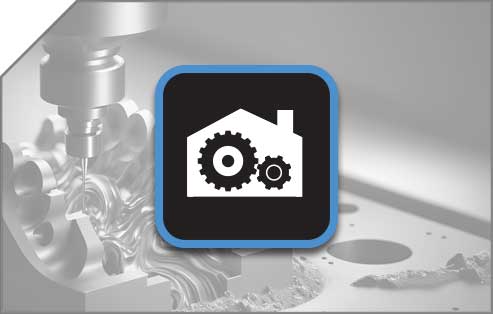 Contract MFG & Job Shops
Solutions for finishing, deburring, and polishing a wide variety of part sizes and materials.
Common Parts:
Machined Parts
Stamped Parts
Welded Assemblies
Castings
Extrusions
Fasteners
Plastic Parts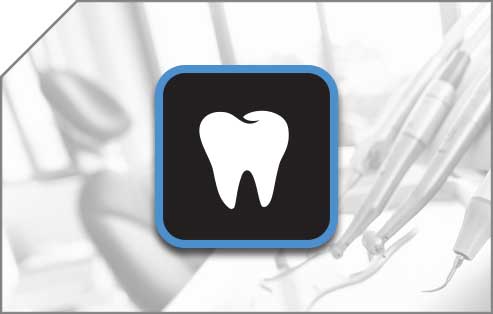 Dental
Cost-effective solutions for removing support material and rough edges on 3D printed molds. Polish multiple parts in a single batch.
Common Parts:
3D Printed Molds
Retainers & Aligners
Dental Partials
Crowns
Implants
Orthodontic Brackets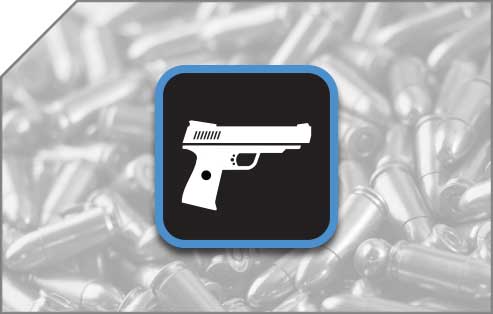 Firearms & Munitions
Remove tough burrs, break edges, and create a perfect pre-anodizing surface. Polish hundreds of casings at once, reaching both the inside and outside.
Common Parts:
Gun Barrels
Bolts
Carriers
Rails
Small Moving Parts (springs & trigger mechanisms)
Bullet & Shell Casings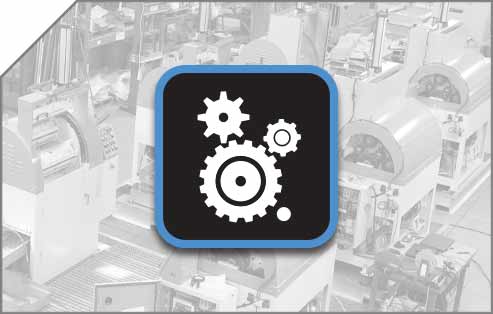 Industrial Equipment & Metal Fabrication
Finishing, polishing, and deburring solutions for manufacturers of both large and small parts.
Common Parts:
Brackets
Tooling
Extrusions
Bearings
Sprockets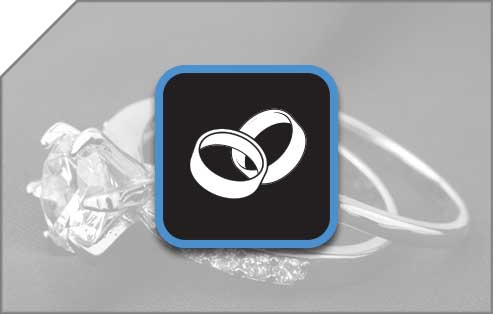 Jewelry
Polish hundreds of delicate pieces and precious metals at once. Restore old and tarnished jewelry with an even, high-luster finish.
Common Parts:
Rings
Earrings
Pendants
Necklaces & Chains
Bracelets
Cufflinks
Brooches
Watch Bands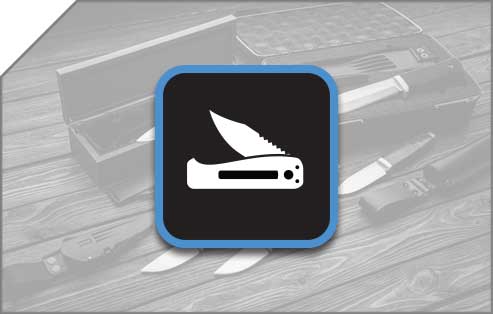 Knife
Easily remove machine lines, create unique matte or stonewash finishes, or achieve a mirror polish on multiple parts at once.
Common Parts:
Knives
Blades
Guards
Sheathes
Locking Mechanisms
Handles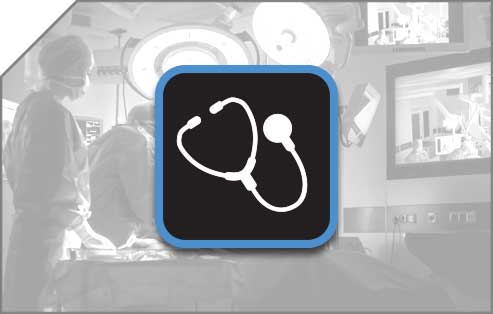 Medical
Add a mirror finish to highly sensitive parts, break sharp edges, and remove machine lines quickly.
Common Parts:
Medical Devices & Implants
Surgical tools
Prosthetics
Stents and Heart Valves
Needles and Blades
Acrylic products (such as hearing aids)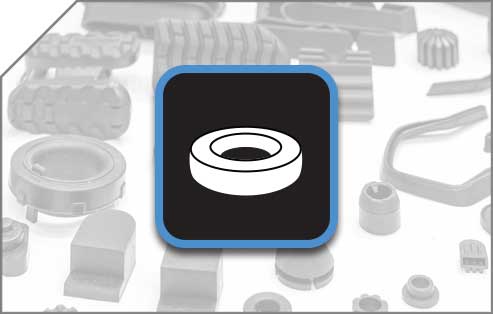 Rubber & Plastics
Deflashing solutions for rubber or plastic molded parts.
Common Parts:
Seals
Gaskets
Molded Parts
O-rings
Sparkplug Covers
Orthopedic Products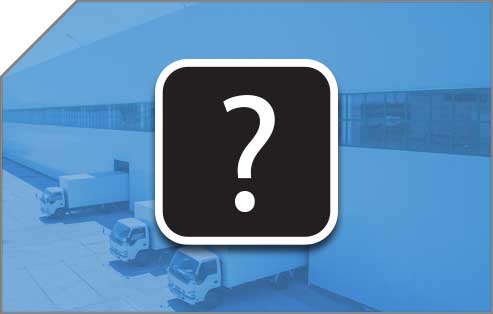 Other Industries
Don't see your industry listed?
We understand that every customer has unique needs and requirements for their finishing process. Let us help you find the perfect finishing solution for your application. We're here to help!
Reducing Manual Labor and Handwork Across Industries
Manual labor and handwork can be very time-consuming and expensive, especially when it comes to finishing parts and components. In fact, it's one of the biggest concerns we hear from our customers, no matter what industry they're in. Not only do workers need to be skilled and experienced, but they also require extensive training and specialized tools to ensure the job is done properly. In addition, manual labor can be physically demanding and can lead to fatigue and injury over time.
In contrast, high-energy finishing systems like our HZ-Series Centrifugal Barrel Tumbling machines offer a faster, more efficient, and cost-effective solution for finishing parts and components. With these machines, tasks that would otherwise take hours of manual labor can be completed in a matter of minutes, with greater consistency and precision.
It's a smart investment that can help your business save time, reduce labor costs, and boost productivity. Trust us, we're experts in the industry – and we're here to make your life easier.