High Energy Centrifugal Barrel Finishers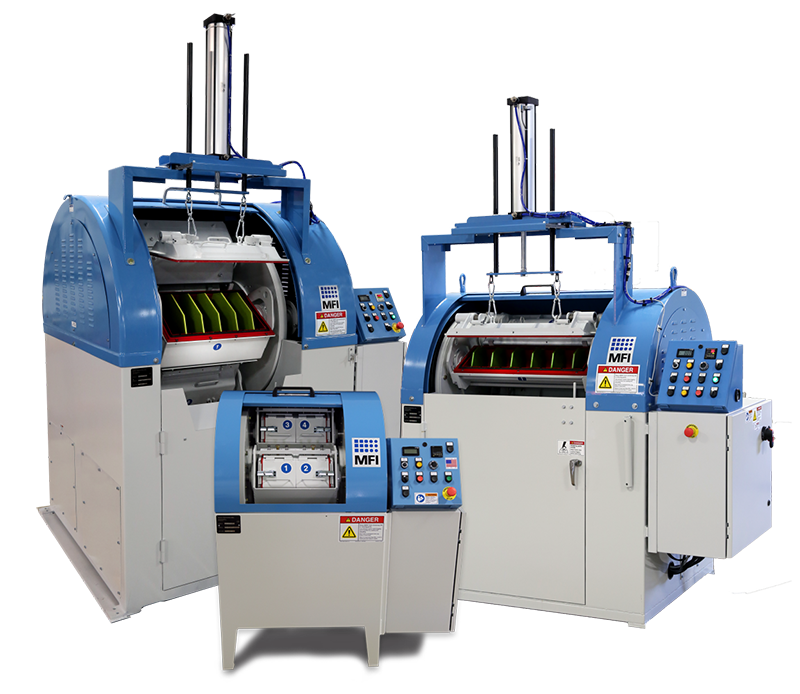 HZ-Series High Energy Tumbling Machines
HZ High Energy series Centrifugal Barrel Finishing (CBF) systems from Mass Finishing are the fastest and most economical form of finishing machine available. Often called "tumblers" or harperizers, they are the industry workhorse in metal polishing, deburring and deflashing parts. From jet engine blades in the aerospace industry to heart valves and medical implants, these tumbling machines are the versatile and money-saving solution for polishing and deburring.
Available Models and Specifications
Available Options and Accessories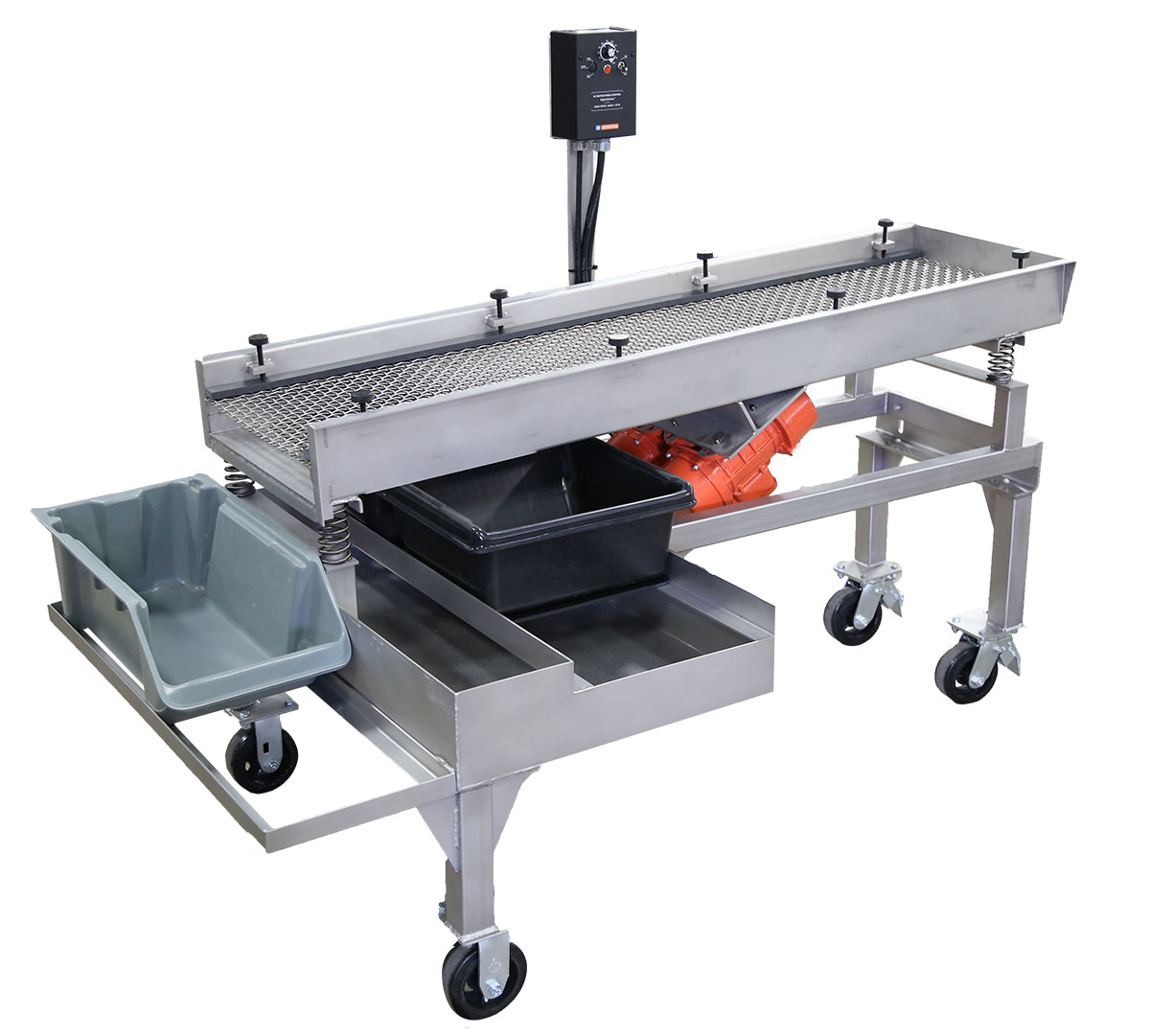 Make the media and part separation process simple with our free standing media separator. Dump full barrels on the vibratory screen and watch as the media and your parts separate.
Processing Table and Sludge Tank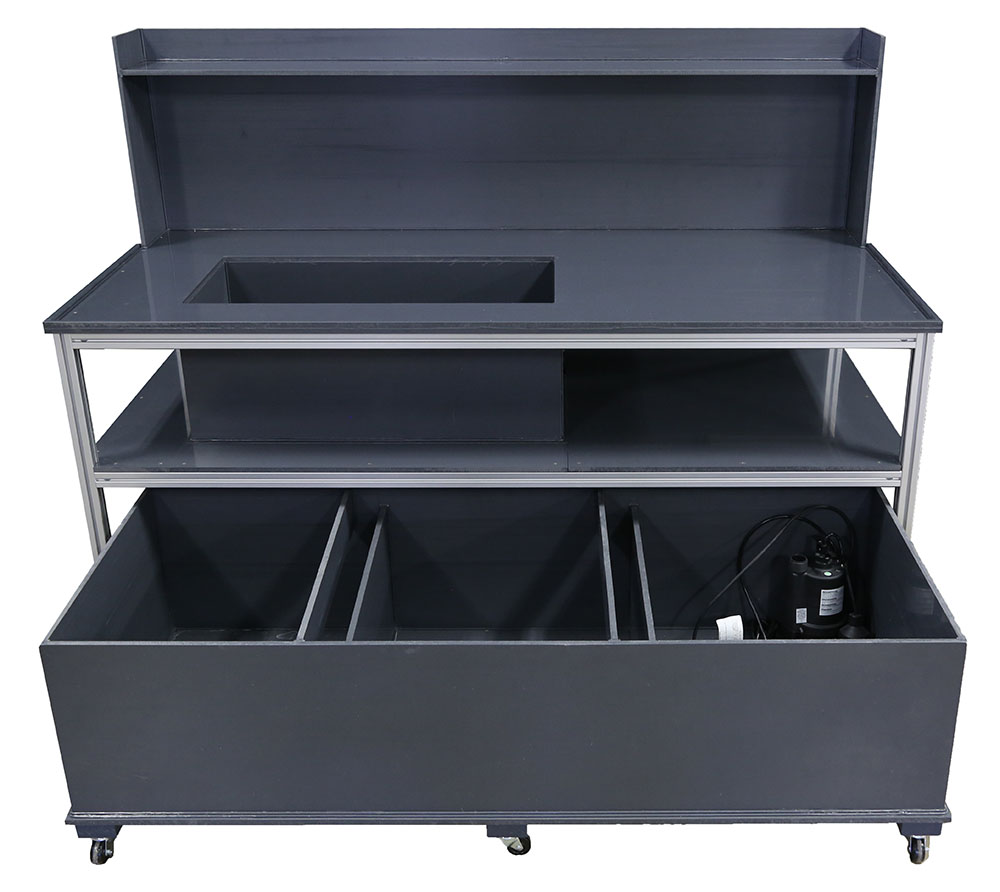 Reduce the mess from the process with MFI's processing table and sludge tank. Sediment from your tumbling process is collected and easily cleaned out.
PLC Touchscreen Interface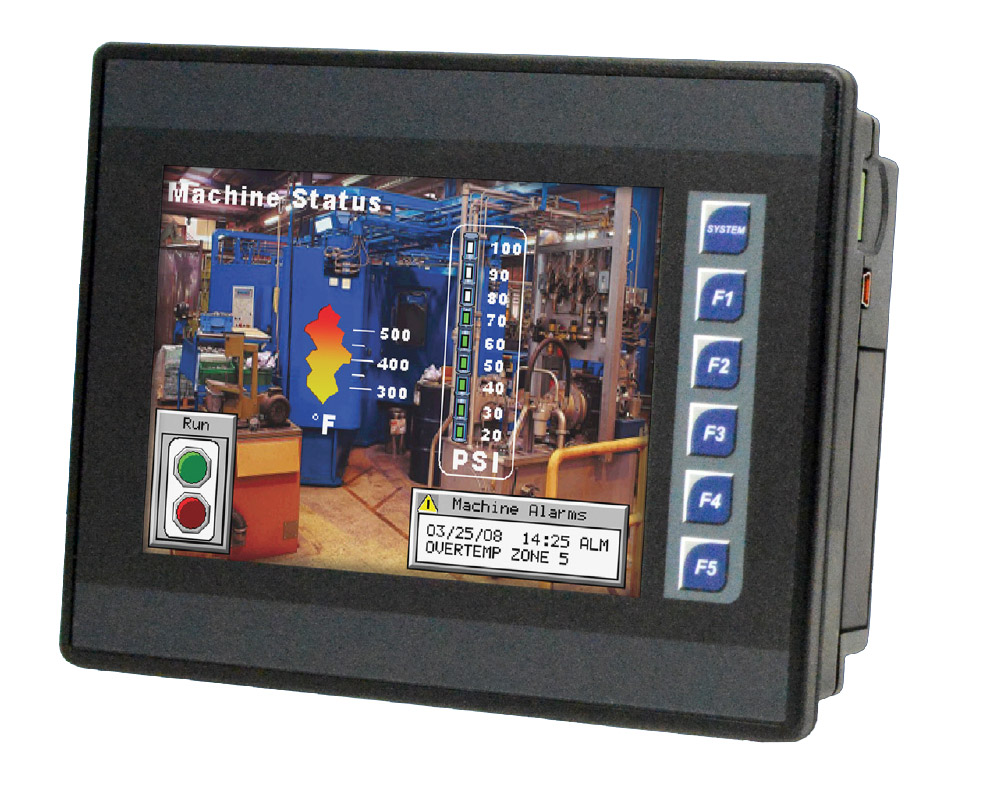 Store processes as recipes in this PLC touchscreen interface. This unit replaces the analog cycle start buttons and allows for better monitoring of machine use and time.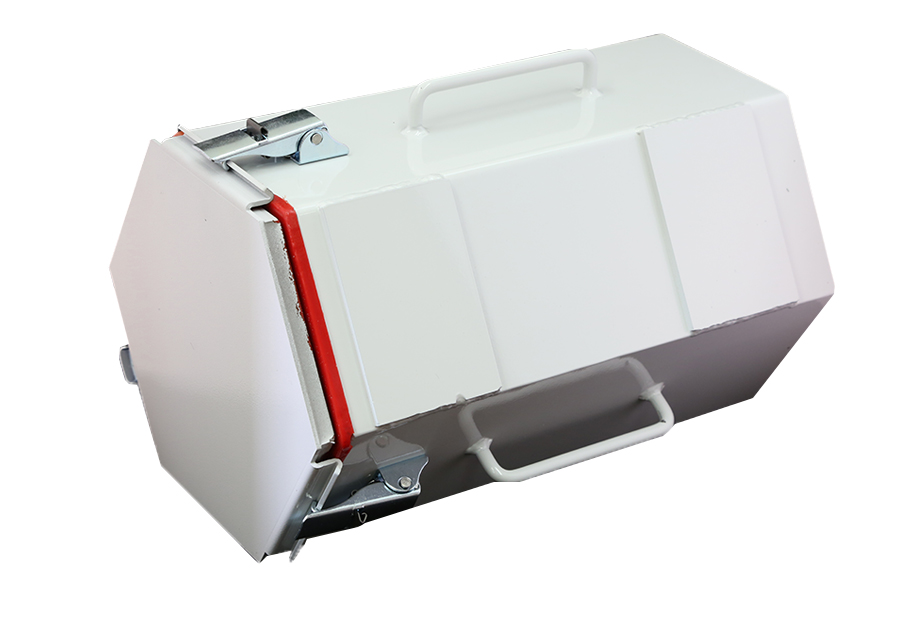 Dramatically reduce downtime on the machine by purchasing a second set of barrels. The operator can load and unload while the machine is running.