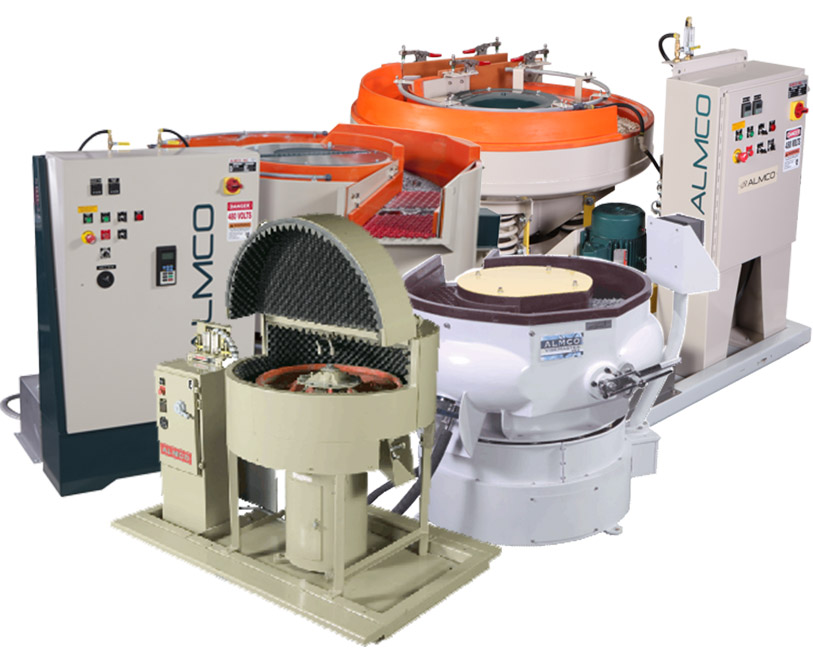 MFI offers four different series of vibratory bowl tumblers. These machines are manufactured by our sister company Almco and each line has its own advantages. Depending on your finishing needs and requirements, we can find you the ideal equipment to get your parts finished.
Available Models and Specifications
Low Startup Cost
Small Footprint
All Urethane Construction
1 to 12 Cu. Ft.
Higher Energy Vibration
Rotating Divider
Variable Amplitude
2.4 to 22.8 Cu. Ft.
Once Around and Out
Easy to Automate
Large Capacity Available
4.2 to 38.8 Cu. Ft.
Steel Ball Burnishing
Easy to Adjust Amplitude
Easy to Automate
12 to 24 Cu. Ft.