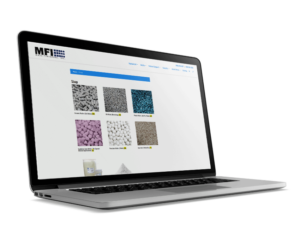 If your company has finishing or tumbling equipment, then you need media to make it all work right. MFI offers an incredibly wide variety of scientifically driven, lab-tested finishing media to suit virtually any surface finishing situation. If you have an MFI machine, or even a different brand, chances are we have the media or compound you need.
Choosing the right finishing media for your project can be a difficult decision without proper consultation. If you're looking for a media that will smooth the edges of your parts, you'll likely want to choose a ceramic deburring media. For a fine polish to parts, porcelain or corn cob media just may be the best fit.
Whatever the application, you can bet MFI has the right advice and solution.
To get started, visit our Shop and learn more about our different types of finishing media. Browse the options and create an account to see pricing on all the media and compound options. Don't see what you are looking for? No worries. Give us a call or fill out the contact form and one of our friendly folks will help you.
For any questions you may have, don't hesitate to contact us. Our team is always available to talk you through our processes, products, and services.