MFI News and Case Studies
Learn more about us, our latest updates to products and hear from our customers about how MFI equipment is helping their production.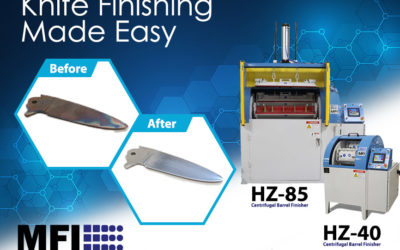 Knife deburring and polishing is a hands free operation in high-energy centrifugal barrel tumblers. Some customers are saving 8 hours of finishing time.